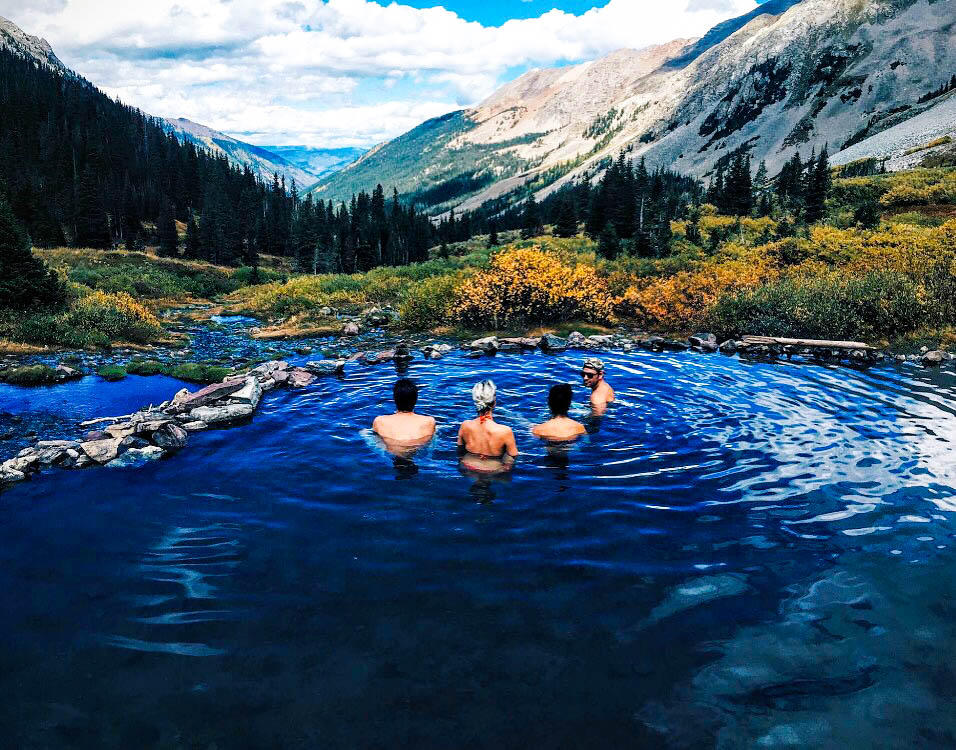 Although well known for their ski season, Aspen is perhaps even more beautiful during the warmer months. The hibernating flora is abloom and instead of racing down the mountains, locals and visitors are eager to hike into the heights. One amazing hike is taking the Conundrum Trail to the Conundrum Hot Springs. After a little over 9 miles, climbing 2500 ft. in elevation, you are rewarded with the (much needed) warm waters of the hot springs and a view that is nothing short of spectacular.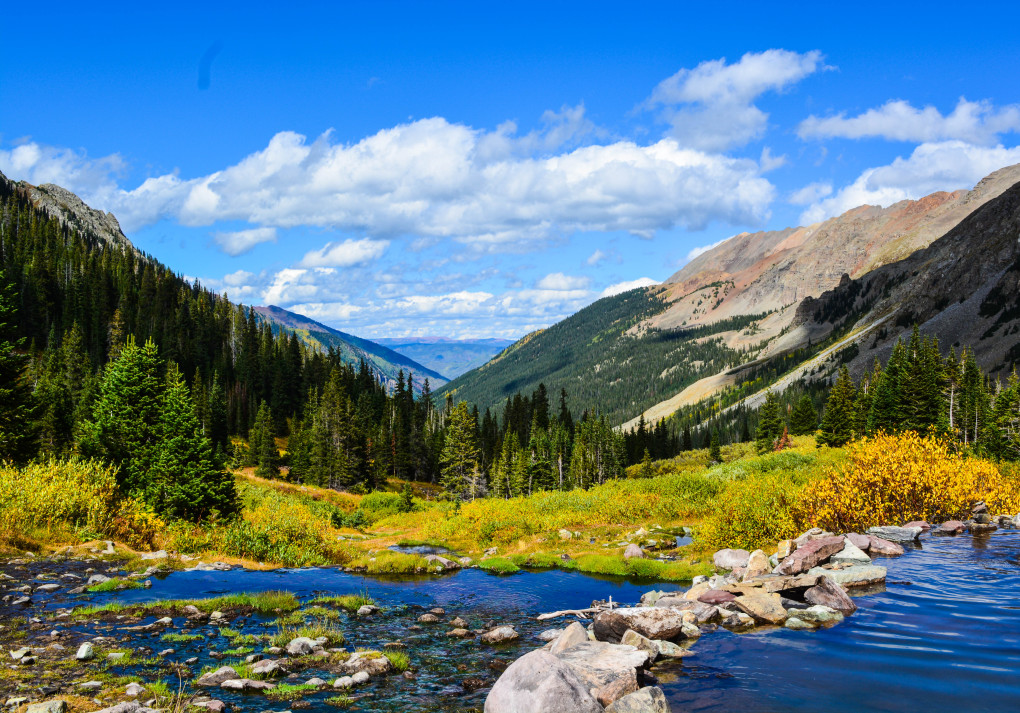 The View
Preparing for the hike:
As far as difficulty level, the hike to hot springs ranks as intermediate. It is a little over 9 miles to the springs, making the round trip around 19 miles. Given this distance, the Conundrum Hot Springs also have a camp ground where most hikers spend the night. Since we had no camping gear with us, we decided to tackle the 19 mile roundtrip hike in one day! What!? (We were warned to NOT do this… and did not heed this warning)
Being relatively inexperienced hikers/campers, we clearly did not know what we were getting ourselves into. Also we brought quite literally no hiking supplies with us to Aspen. The employees at Ute Mountaineer in town were super helpful in getting us some last minute gear and supplies. We decided to invest in the essentials – some hiking shoes and a camelback – and off we went! The hike was certainly long and hard but every step was worth the majesty we were able to witness along the way.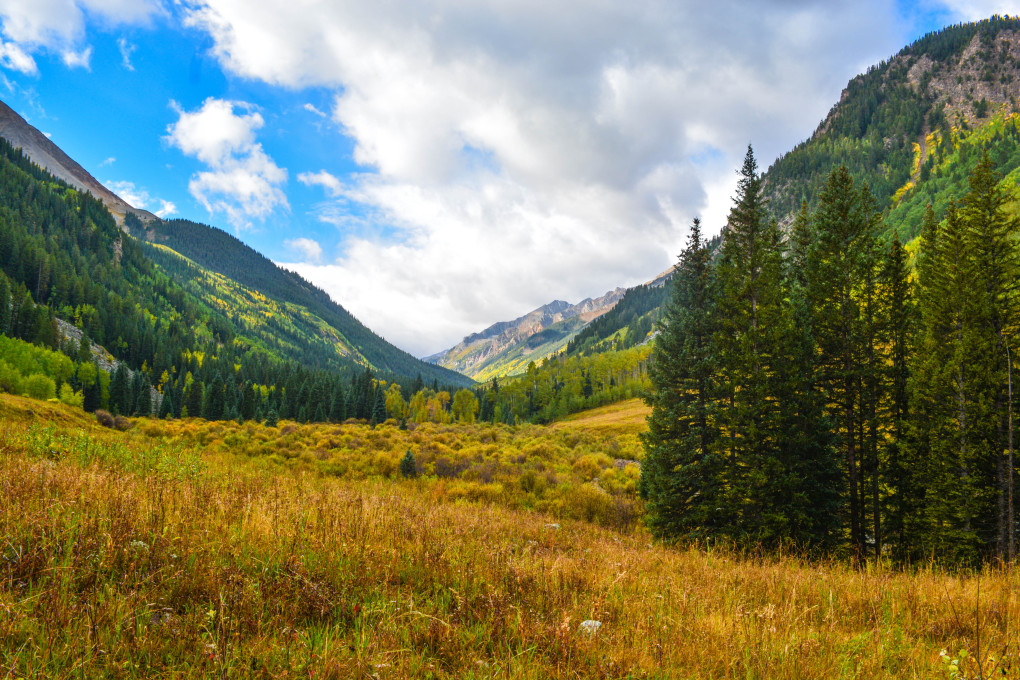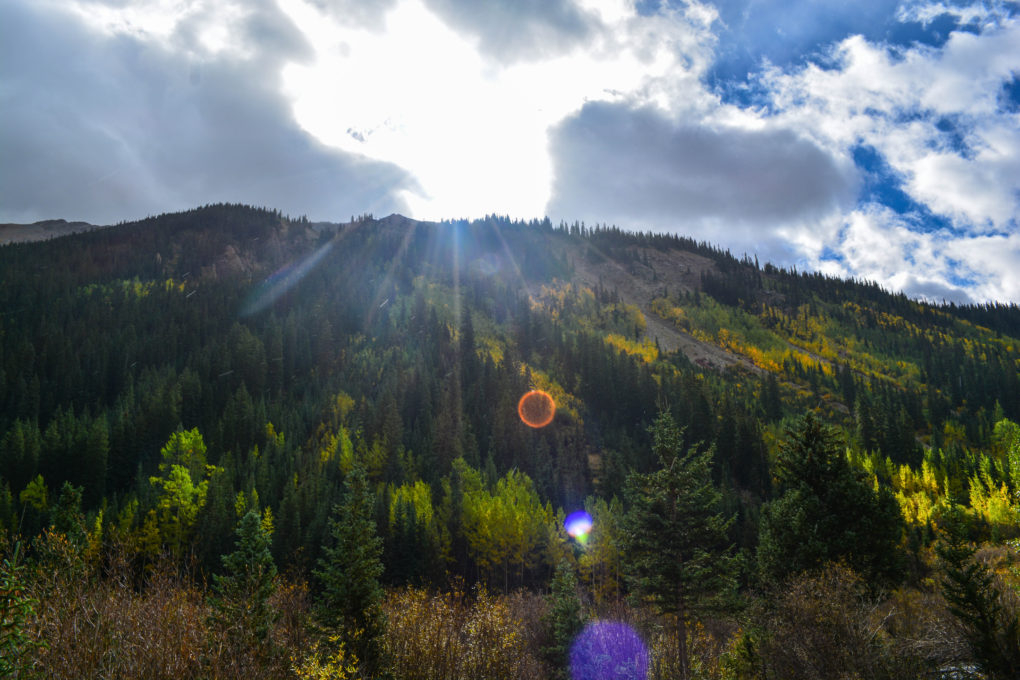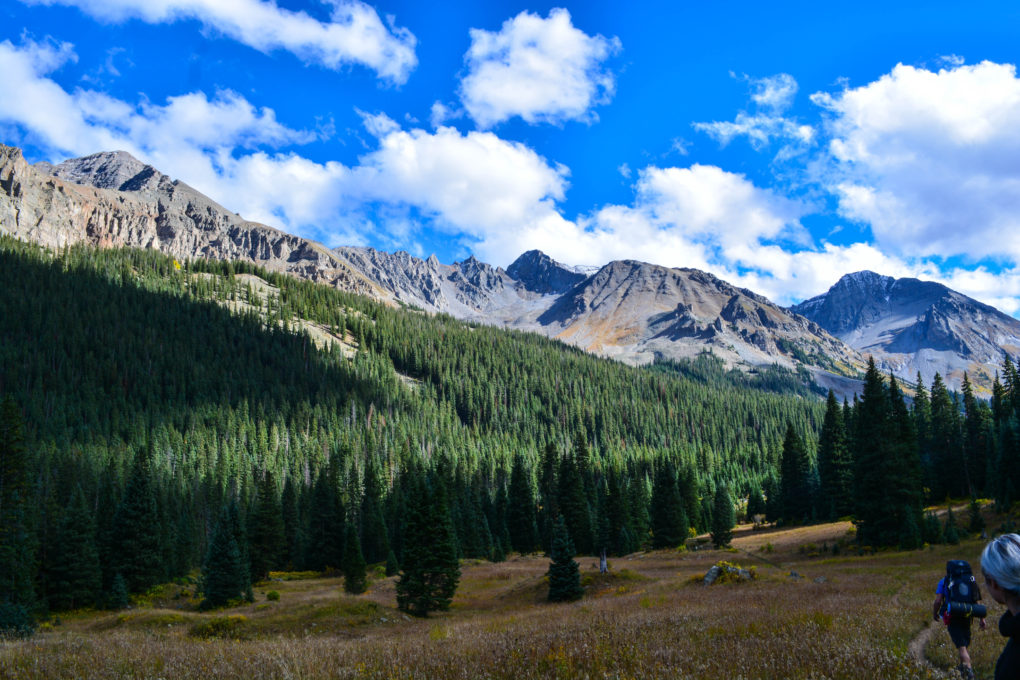 Things to Know about Conundrum:

Clothing is Optional in the Hot Springs … Because duh. You're literally in the middle of nowhere in the middle of nature. People are feeling very freeeee and have hiked a long ass way to get there. Word has it that the Conundrum Hot Springs turn into a crazy party at night. No one was skinny dipping when I was there but a girl was washing her hair…
If you can avoid it, don't do this hike in one day. It's almost 20 miles. I was horribly tired and crabby by the end.
If you are doing it in one day, make sure to leave very early to allow yourself time to get back before sundown (aka 6:30 AM)
Bring lots of water and a water filter.
Pack food.
Bring a bathing suit! (Unless you want to go naked)
You HAVE to wear hiking shoes. It will change the game for you. Gym shoes won't cut it.
Bear Spray. Bring it. It will make you feel safer. I was scared a few times walking through the forrest! I also convinced myself I was an amateur tracker – since I was constantly looking for predator paw prints.
Enjoy everything about this hike! It's beautiful untouched NATURE!!!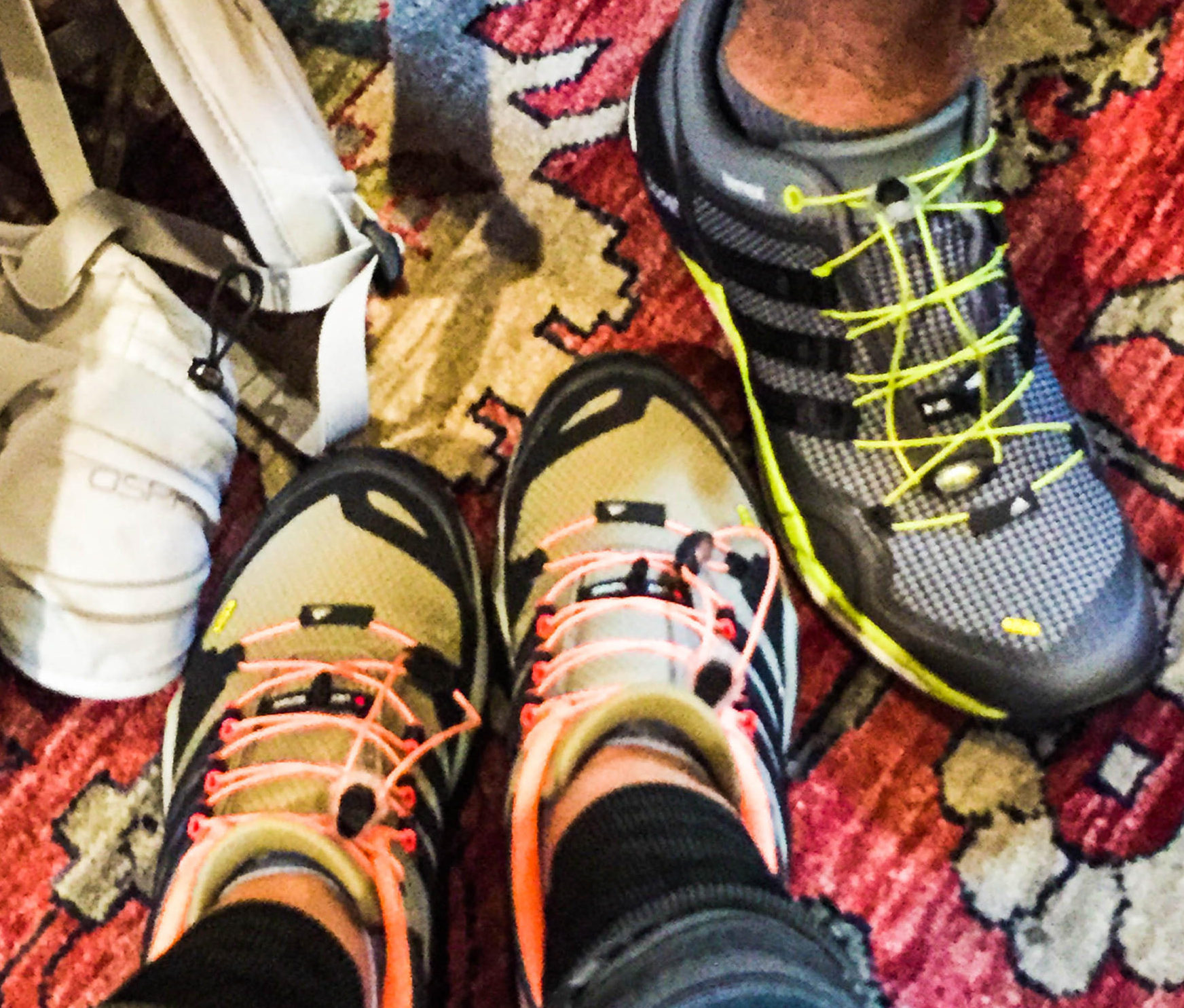 Loved these Adidas hiking shoes we bought specifically for this hike! (See below for details)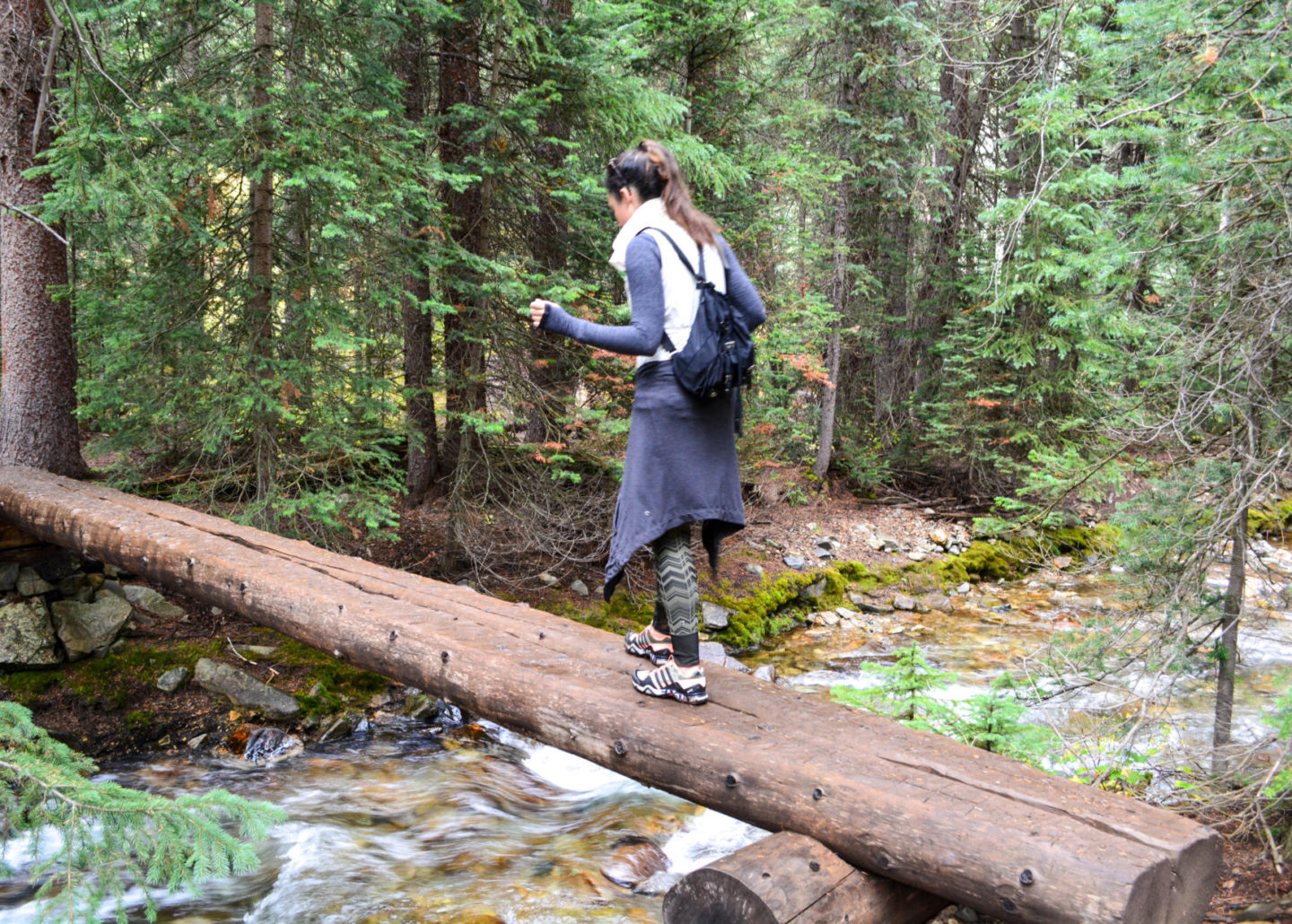 Feeling super secure …
So what do you think? Is a 20 mile hike worth it to sit in the highest altitude natural hot springs in North America? Or is the hot tub at the hotel good for you 😉
xo, Melissa