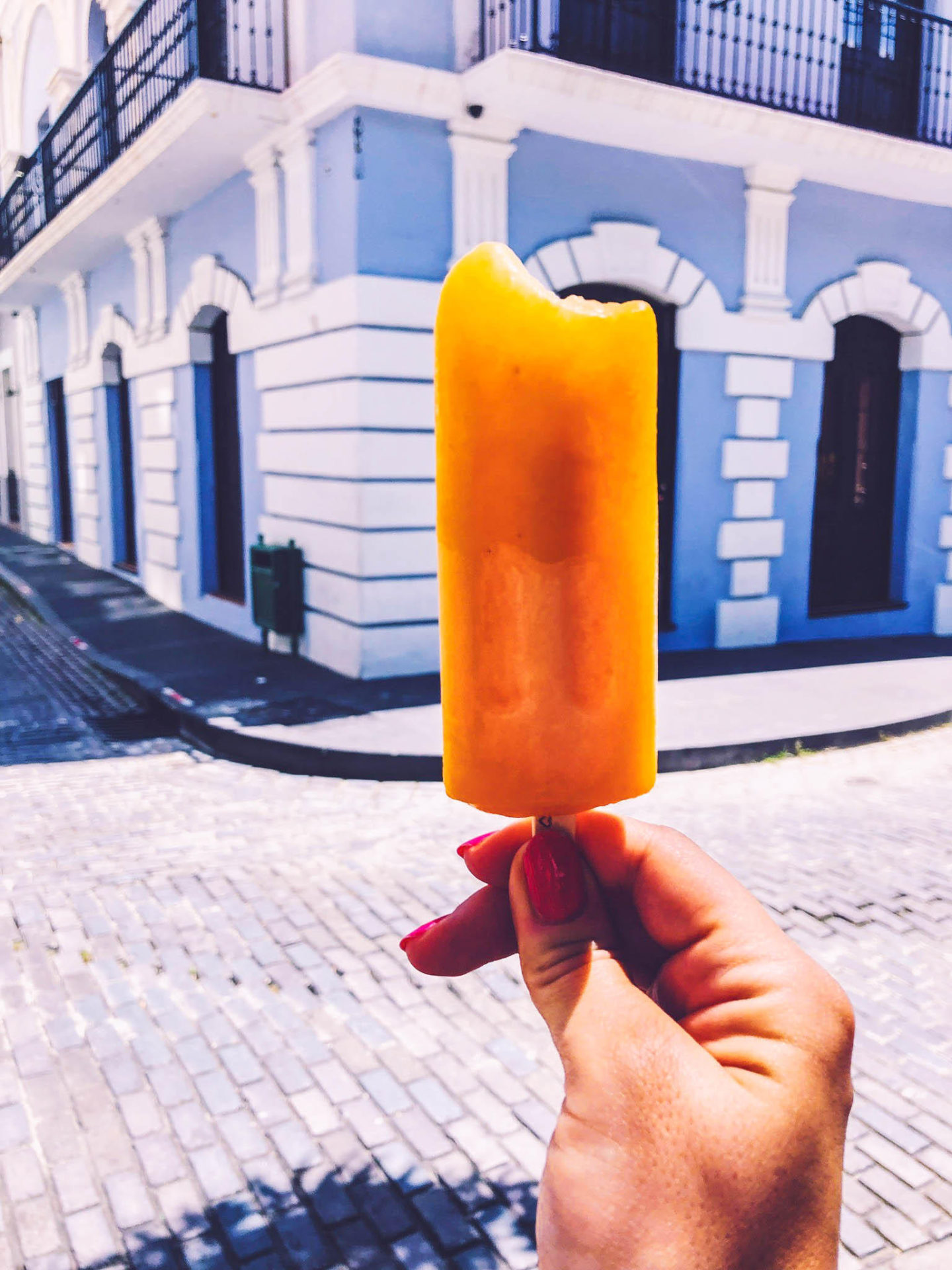 Something that took me COMPLETELY off guard about San Juan was the food! I knew there would be delicious local dishes to try but I was blown away by how great the food and restaurants are in San Juan. I wish we could have stayed longer because we simply had more restaurants I wanted to try than meals to eat! Here's a breakdown by neighborhood of some of the bars and restaurants I loved.
A line around the block for the Señor Paleta storefront located in Old San Juan is a common sight – that's because their paletas (popsicles) are just THAT good and the perfect way to cut the heat on a typical Caribbean day. The paletas are made from fresh fruits, nuts, and other ingredient. Additionally, no artificial ingredients are used to prevent melting, so plan on eating your paleta as soon as you get it!
Insider tip: Avoid the Old San Juan location and head to their stand at La Lote 23 (see below) to avoid the lines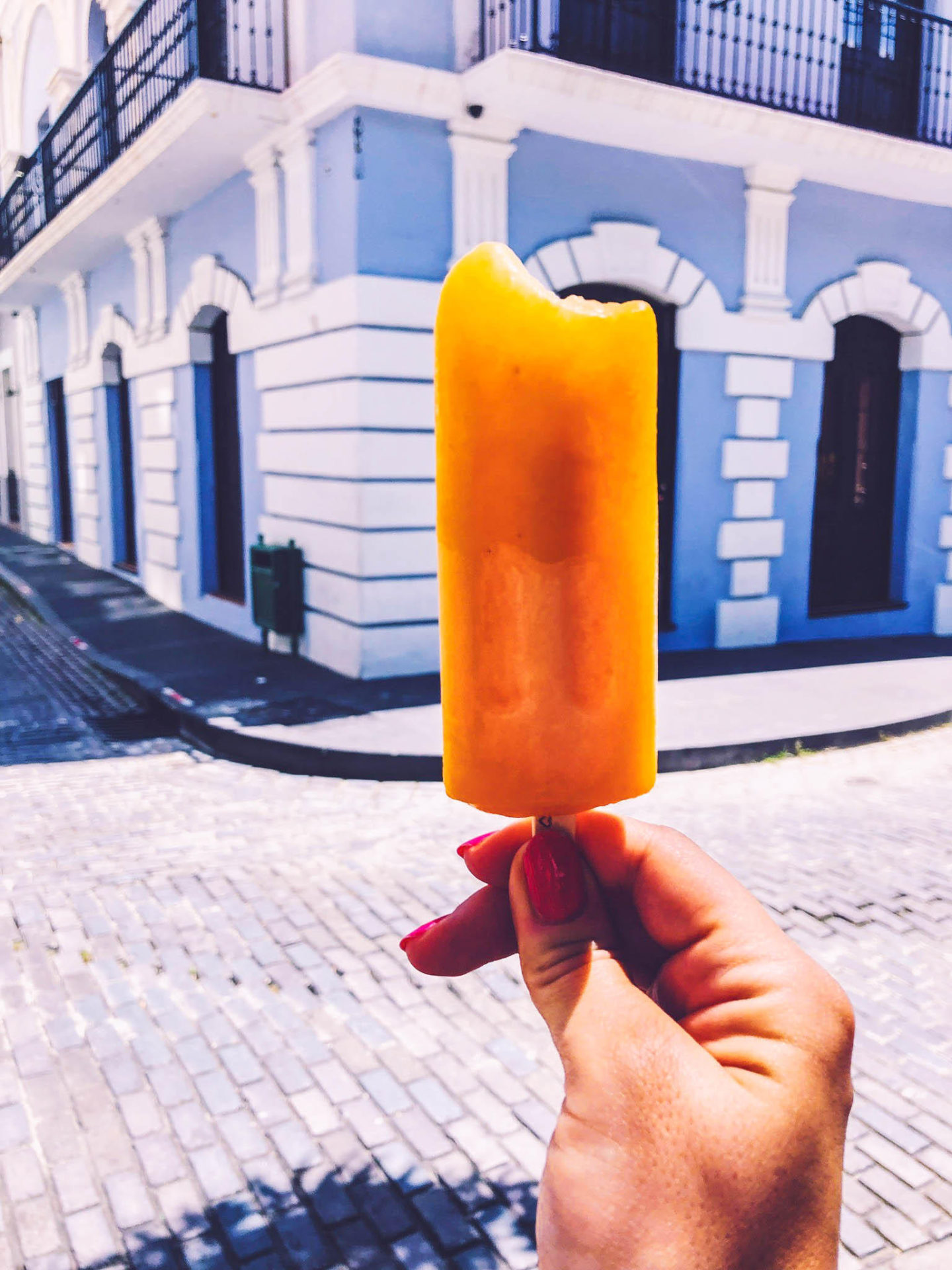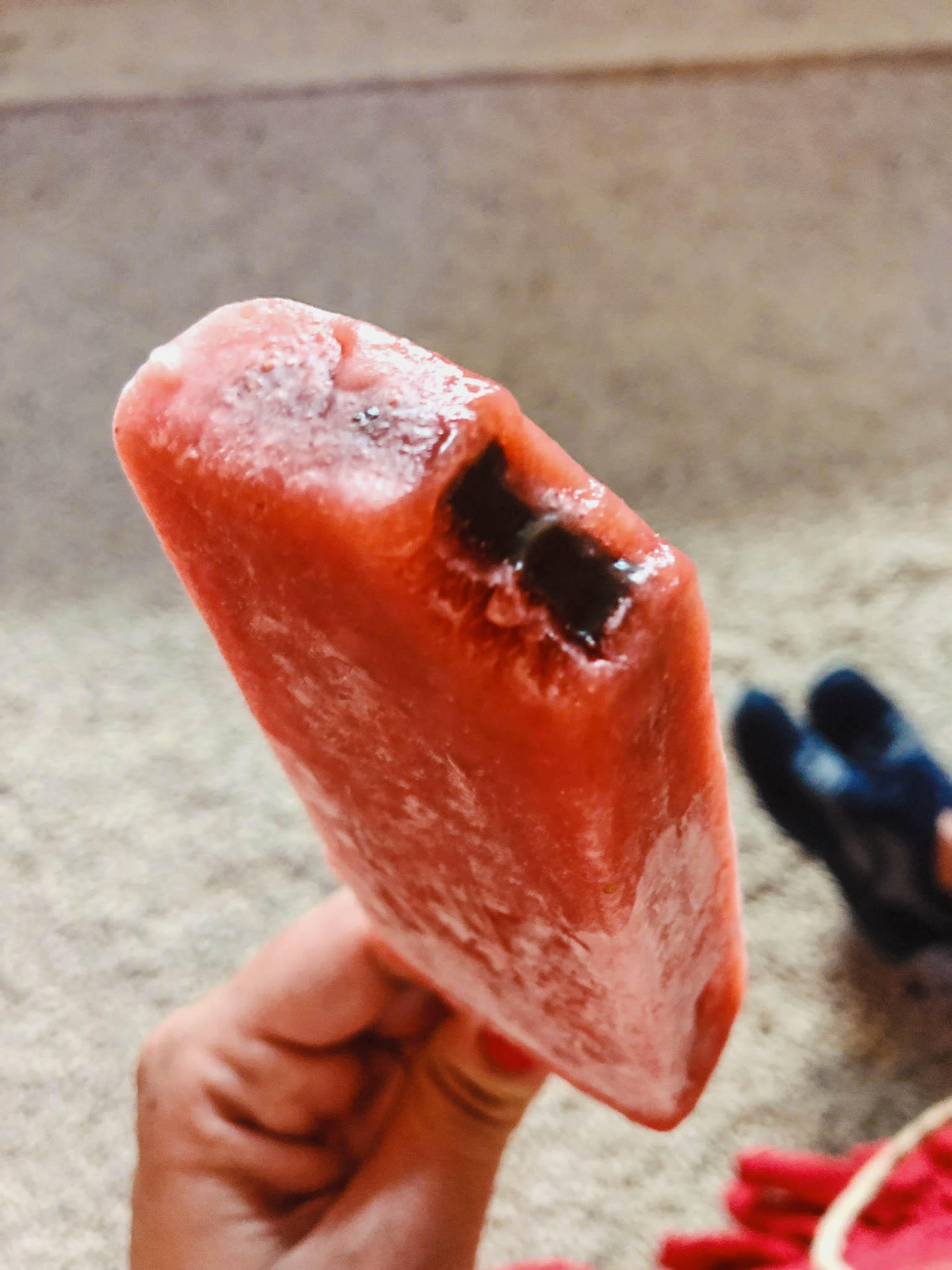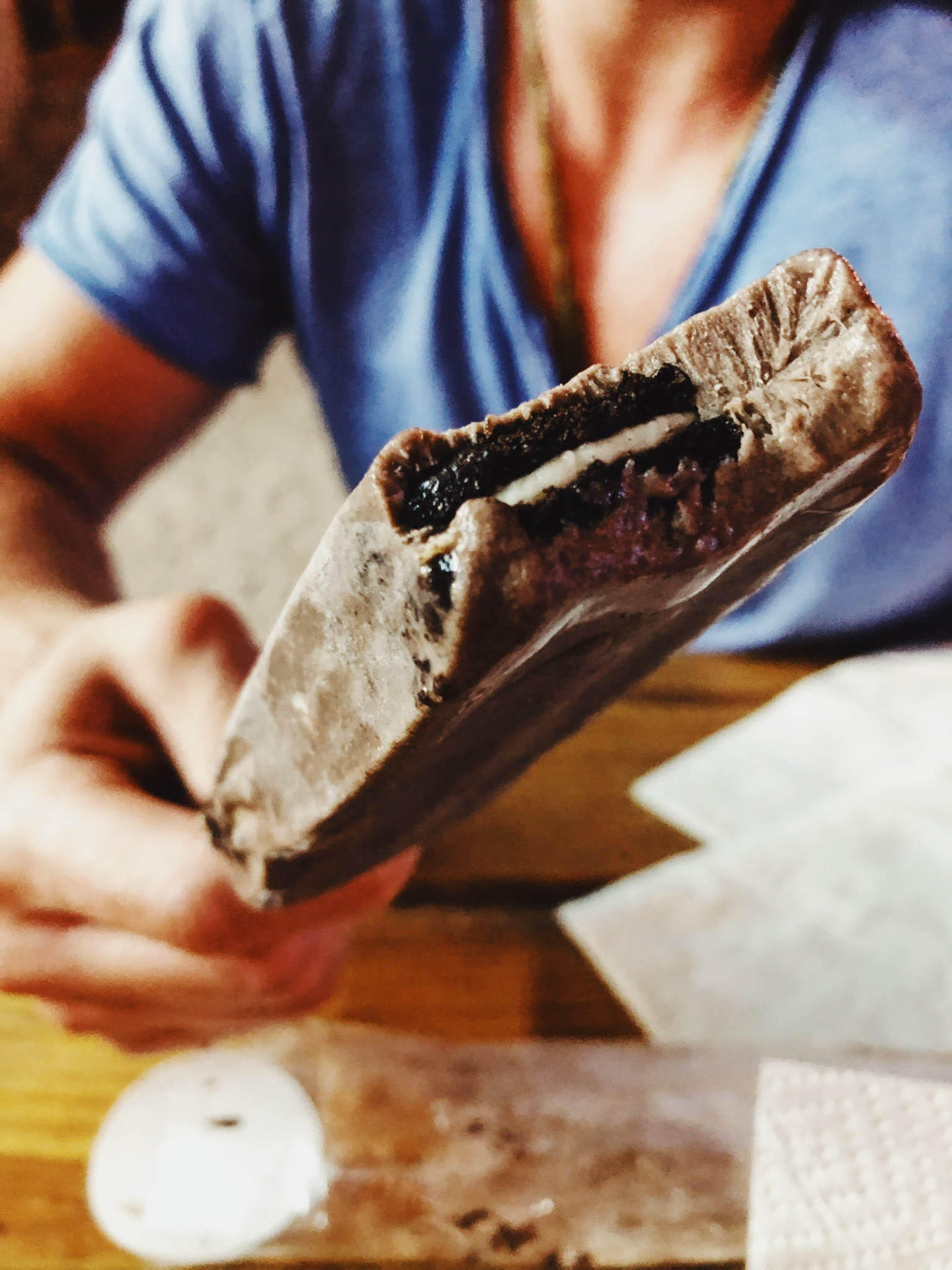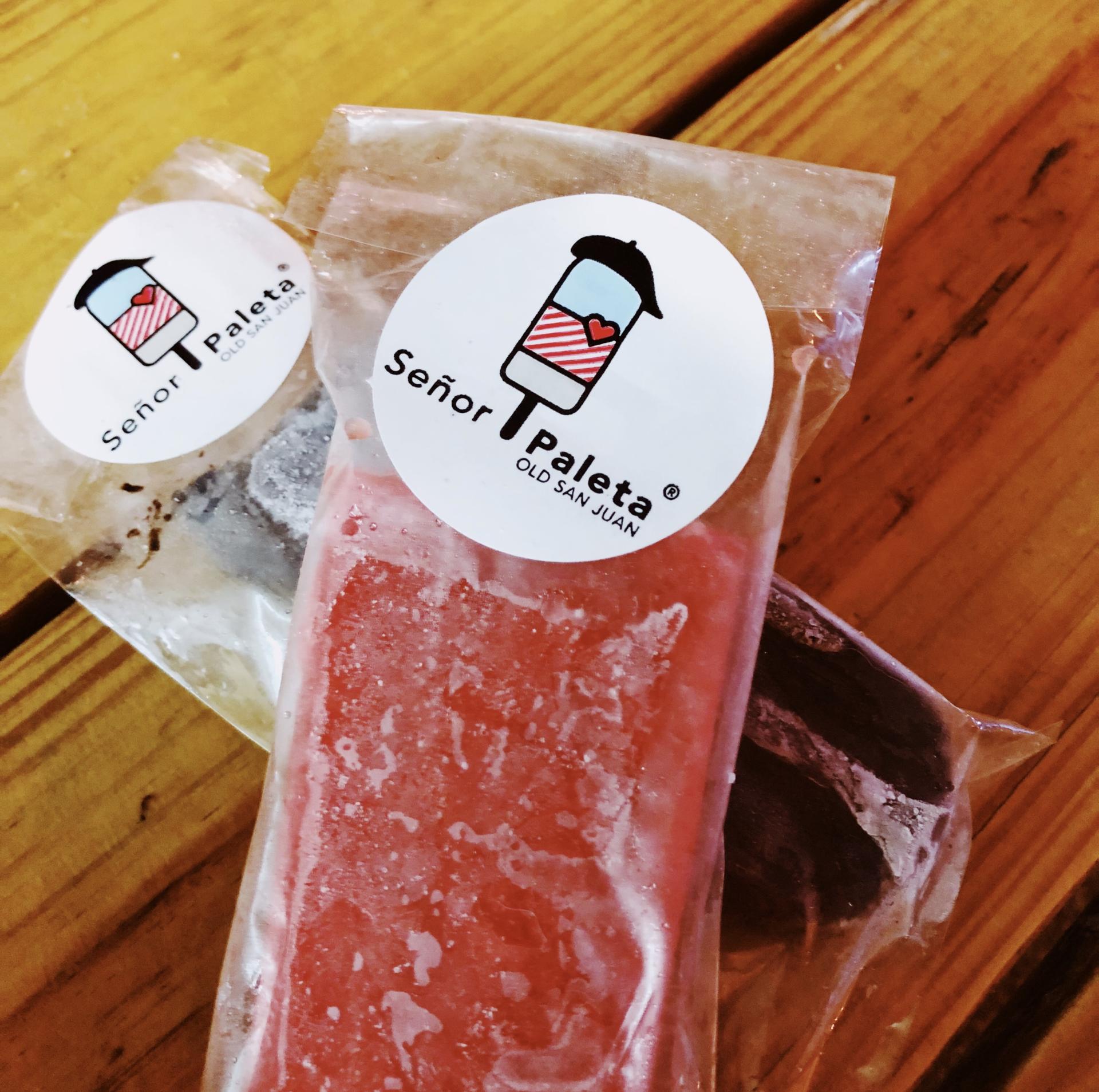 Old San Juan Location: 153 Calle de Tetuan
For your daily caffeine fix, go to Cafe Cuatro Sombras!!! Their coffee is 100% locally grown from the mountains of Yauco and freakin' delicious. Not to mention their pastries and breakfast sandwiches are a special kind of heaven. Pictured below is a warm ham and cheese croissant with a guava jelly. I tell you, I still have dreams about this.
Café del Angel is the place to try authentic mofongo, which a local dish made primarily of mashed plantains with spices and seasoning. It is usually served with a protein as well as rice and beans.
Café del Angel is a family owned restaurant with several locations around San Juan. We went to the one in Old San Juan and had the most delicious mofongo. It came out "pre-mashed" in a traditional mortar and pestle and we got to mash it up ourselves. It was so yummy and by far the best mofongo we had!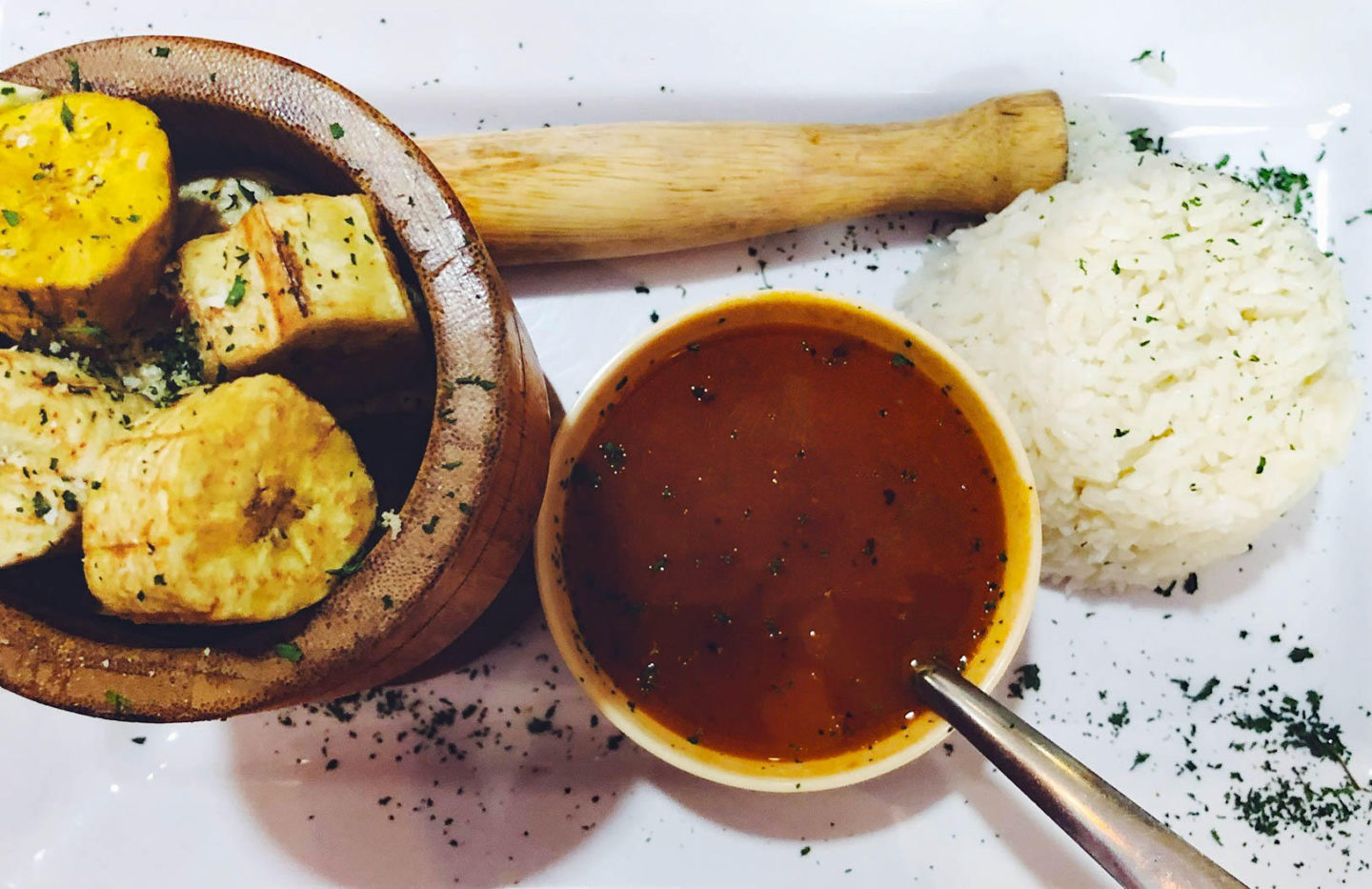 The location on the map here is in Condado, but I ate at the one in Old San Juan. (Google Maps doesn't like that one for some reason).
Stopped into Café El Punto to have some ceviche and alcapurrias. The ceviche was incredibly fresh and delicious. Alcapurrias are basically like fritters or empandas but the "dough" is made from plantains. These alcapurrias were some of the best we had, especially topped with some of the in-house hot sauce!
The restaurant is located at the back of a mini gallery, so you can check out some of the local art pieces on your way back to the restaurant.
Carli's Fine Bistro and Piano bar
We ended up at Carli's by chance for our first dinner in San Juan. While lounging by the pool at the Condado Vanderbilt Hotel, we met an American expat living in PR. After several poolside cocktails, he invited us to join him for dinner at Carli's. I quickly canceled our existing dinner reservation in Santurce and decided to join our new friend at this local spot in Old San Juan instead. We had no idea what a treat we were in for! Carli Muñoz is the owner of this restaurant and also an acclaimed jazz musician. He toured with the Beach Boys and is currently releasing a solo jazz album. We had quite the night – filled with lots of wine, amazing live music and great food. I even got up and sang at the end of the night with Carli accompanying on the piano!
"Despacito.. suave suavecito…" Yep this bar is where the music video for "Despacito" was filmed, but that's not why you should check it out!
La Factoría was named one of the best bars in the world! After visiting, I can definitely see why. Not only does La Factoría have great cocktails but also the layout of the space is totally unique. La Factoria is not just one bar but the building has several different rooms and bars inside, each with its own unique energy. You can find everything from a packed dance floor with live music to a speakeasy cave-like bar tucked away in a hidden room in the back..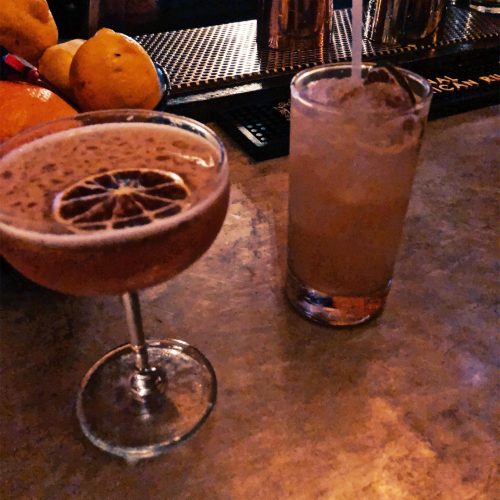 Directly next door to La Factoría, you will find La Cubanita. We actually wandered into La Cubanita THROUGH La Factoría because there is a back passage that connects them.
Being Cuban, I loved this bar immediately because of its name. La Cubanita has the vibe of a retro dive bar that's had a bit of a facelift.
So to end the night, we traded in the loud music next door at La Factoría, for a quieter little corner table and some great cocktails at La Cubanita.
No Sign, no reservations, no frills – Amazing Food. Acclaimed Chef Jose Enrique's namesake restaurant is a must visit when in San Juan for well-done Puerto Rican favorites. We arrived right when they opened at 6pm and easily snagged a table for two. That being said, by the time we finished eating a large crowd eager for a table had accumulated at the bar and outside the restaurant. If you find yourself with a wait for a table, however, put your name in and grab a drink somewhere in La Placita which is only one block away! (Details below).
As soon as we sat down, a white board with food options scribbled on it was propped up next to our table. This was the extent of the menu, which changes daily. We ordered a couple different meat dishes and some Medalla Lights (our new fave PR beer that goes super well with all Puerto Rican food).
Everything we ate was amazing and I didn't take one picture because Anne Hathaway and Willem DeFoe were sitting with a group across from us and, needless to say, I was VERY distracted perfecting my "don't look like you're staring" stare … and also as a result a terrible dinner date – sorry Matt!
We really wanted to try Gallo Negro for dinner but instead had to pop in for brunch which ended up being a great idea. We ordered three entrees for two. Standard procedure. Bomb AF.
Jungle bird became our local spot in San Juan. By the end of our trip, the whole staff knew us! The first time we came in, it was because I had severely twisted my ankle in La Placita, could barely walk, and was bleeding from the knee. After we left Jungle Bird that night – I couldn't feel any pain at all! Haha!
The space itself is on the smaller side with a cool little outdoor space. It has a funky tiki bar vibe. Awesome cocktails and actually amazing bar snacks as well! We had a delicious empanada to go with our cocktails. This spot is definitely popular with locals – I think we were the only tourists there!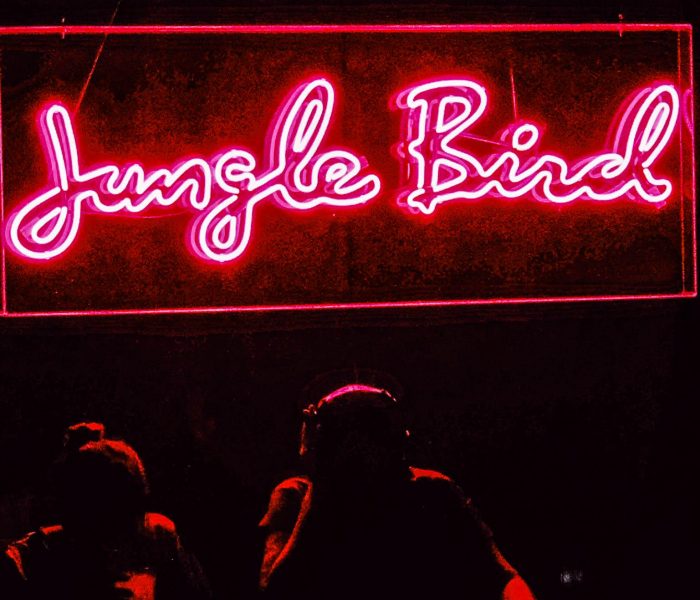 La Placita is a plaza in Santurce like I have never seen before and a must see when visiting San Juan! It is basically a plaza literally lined with bars and restaurants. The bars are all open air and spill out into the plaza. Drinking is allowed in the streets so you can hop around to different places without having to forfeit/chug your Medalla before going to the next place! La Placita gets absolutely PACKED with people. Thursday and Friday night are the popular nights to go!
La Lote 23 is exactly what it sounds like – an empty lot…filled with AMAZING food trucks! As far as I'm concerned, this is street food heaven. We stopped by La Lote 23 on our way home from Old San Juan for some dessert. As luck would have it, Señor Paleta has a stand there without the crazy lines you would normally find at the Old San Juan location! The perfect dessert! Full disclosure: We also got some alcapurrias… don't judge.
We went to Cocina Abierta for our last dinner in San Juan and it was certainly a memorable one. We stayed in the Condado area and wanted to spending our last night exploring the neighborhood before our flight out the next morning. Cocina Abierta came highly recommended and was a nice walk from the Condado Vanderbilt where we were staying. The food was upscale and delicious and the atmosphere was fun and laid back.
We stayed at the Condado Vanderbilt Hotel but the dining options there were great (but pricey). The poolside outdoor restaurant, Ola Oceanfront, had really good food and an amazing view. We also had a celebrity siting there as well.
On the opposite side of the hotel is an ocean front restaurant called Tacos and Tequila. This was our first stop after checking in since we were famished when we arrived! We sipped sangria, ate some tacos and topped off the meal with a churro ice cream sandwich – which was epic.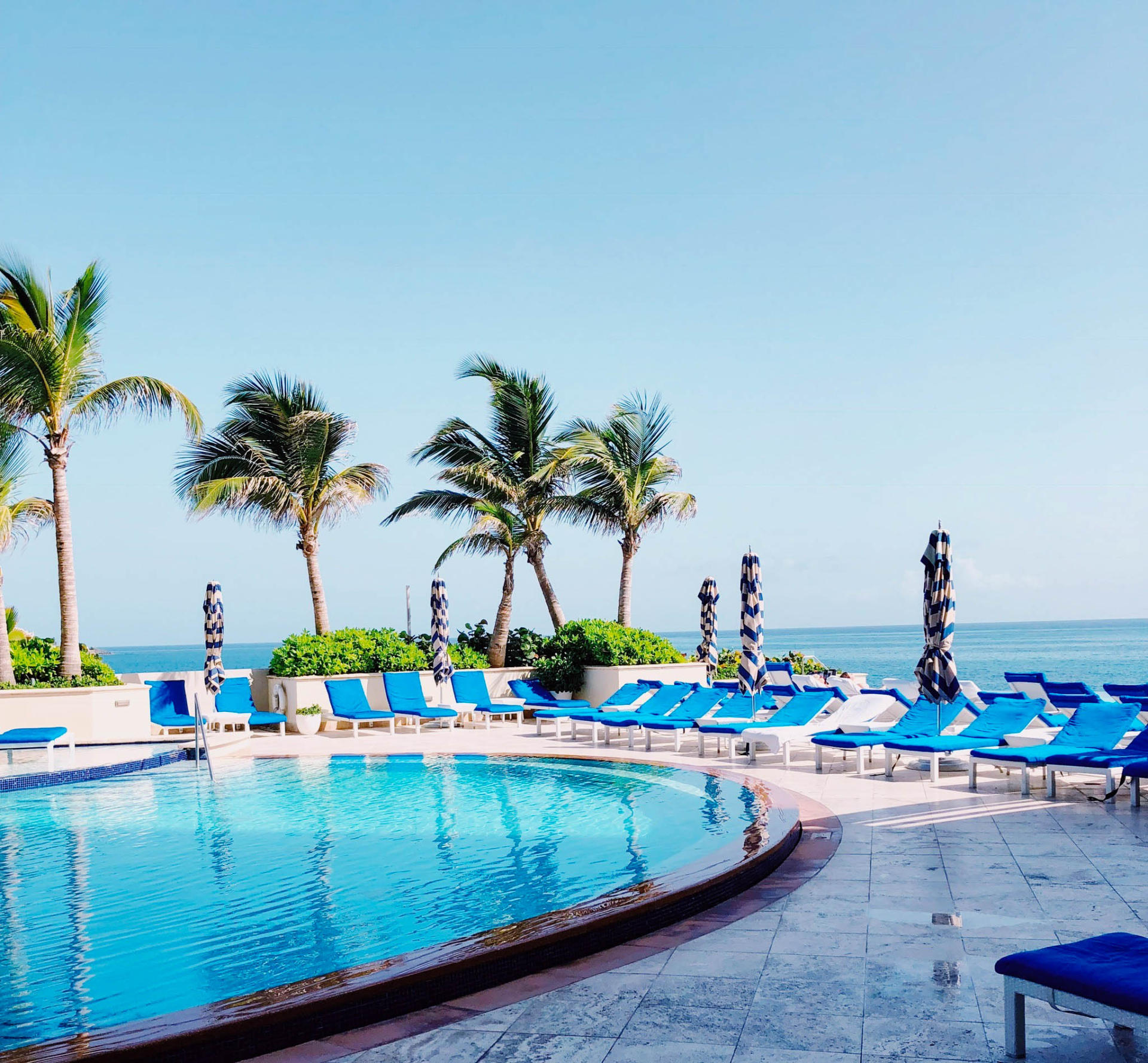 And all that in just three days! Needless to say a detox was in order after that weekend, but I would go back and do it all over again! Leave me some recommendations if you have them! Also, Be sure to check out my Photo Diary of Old San Juan.
xo,
Melissa