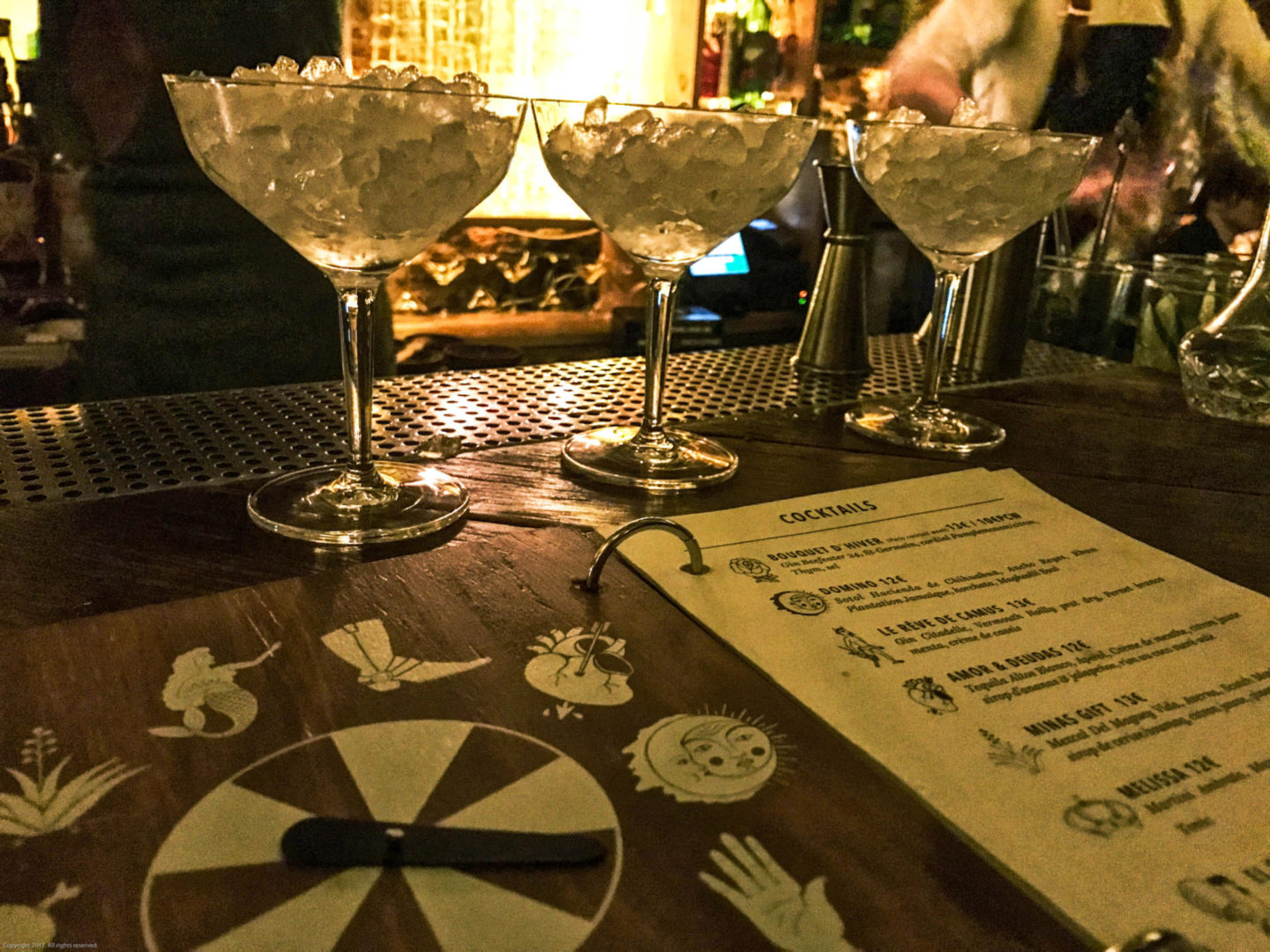 Le Marais, traditionally known for its historic beauty and architecture, also boasts some of the most unique bars and restaurants in the city. During my last trip to Paris, thinking that we should bypass the nightclub scene in favor of exploring some of the more intimate and unique imbibing establishments, we found ourselves on what turned out to be a speak-easy bar crawl through Le Marais. I am a sucker for a good speakeasy style bar, and these definitely did not disappoint.
(Full disclosure: We did not successfully resist the call of the nightclubs with their deep base and Jay-Z and Kanye's "Ni**as in Paris" blaring through the speakers... This is not a joke they are obsessed with that song in Paris...still... I mean who isn't)
Candelaria
Candelaria is one of my favorite spots and is a must try when in Paris. Although it felt insanely sacrilegious for me to go to a self-proclaimed "taqueria" when I was in Paris (Mexican, really?), but Candelaria does not disappoint in any manner.
Upon arrival, the storefront is small and unassuming. A neon "taco" sign glows in the streetlight. The stark white interior is long and narrow, a communal table is located in the front of the restaurant and the entire right wall is bar with counter seating along the perimeter. There wasn't an empty seat in the house in this tiny, trendy taco joint. But where was this "speakeasy"? Squeezing our way to the back of the room, I noticed someone disappear through what had originally appeared to be just a wall. The back wall of the room has a stealth door that blends in. We followed suit, pushed the door in and proceeded to descend a few steps into what seemed to be a cave. As our eyes adjusted to the dark, we indeed were quite literally in a cozy candlelit cave. We slid into one of the few booths inside and surveyed the cocktail menu. As if I couldn't love this place any more, they have a drink named after me. I promptly ordered my first of many 'Melissas'...
Between the food, the cocktails, and the atmosphere, Candelaria really kills it in every way.
52 Rue de Saintonge, 75003 Paris, France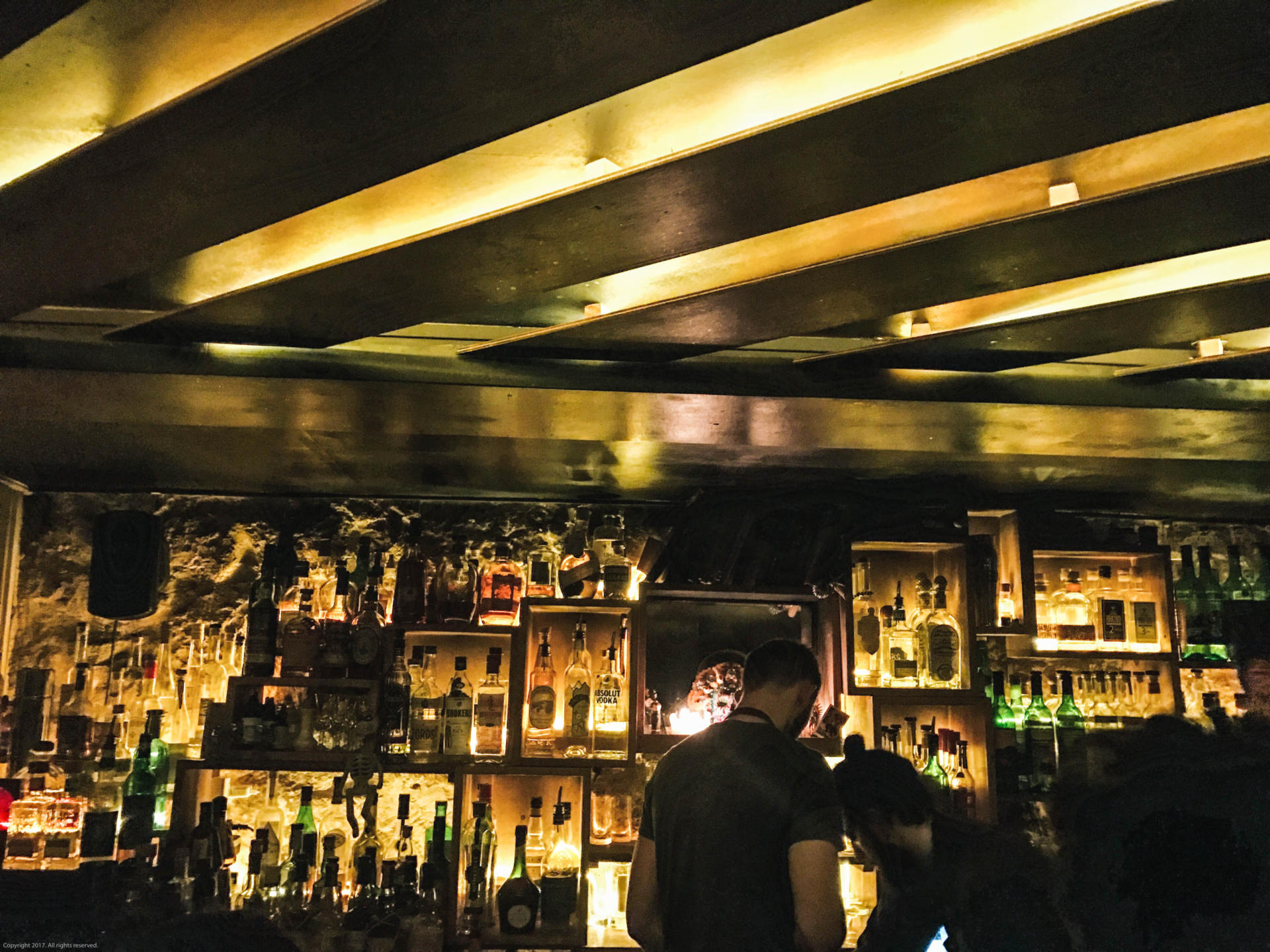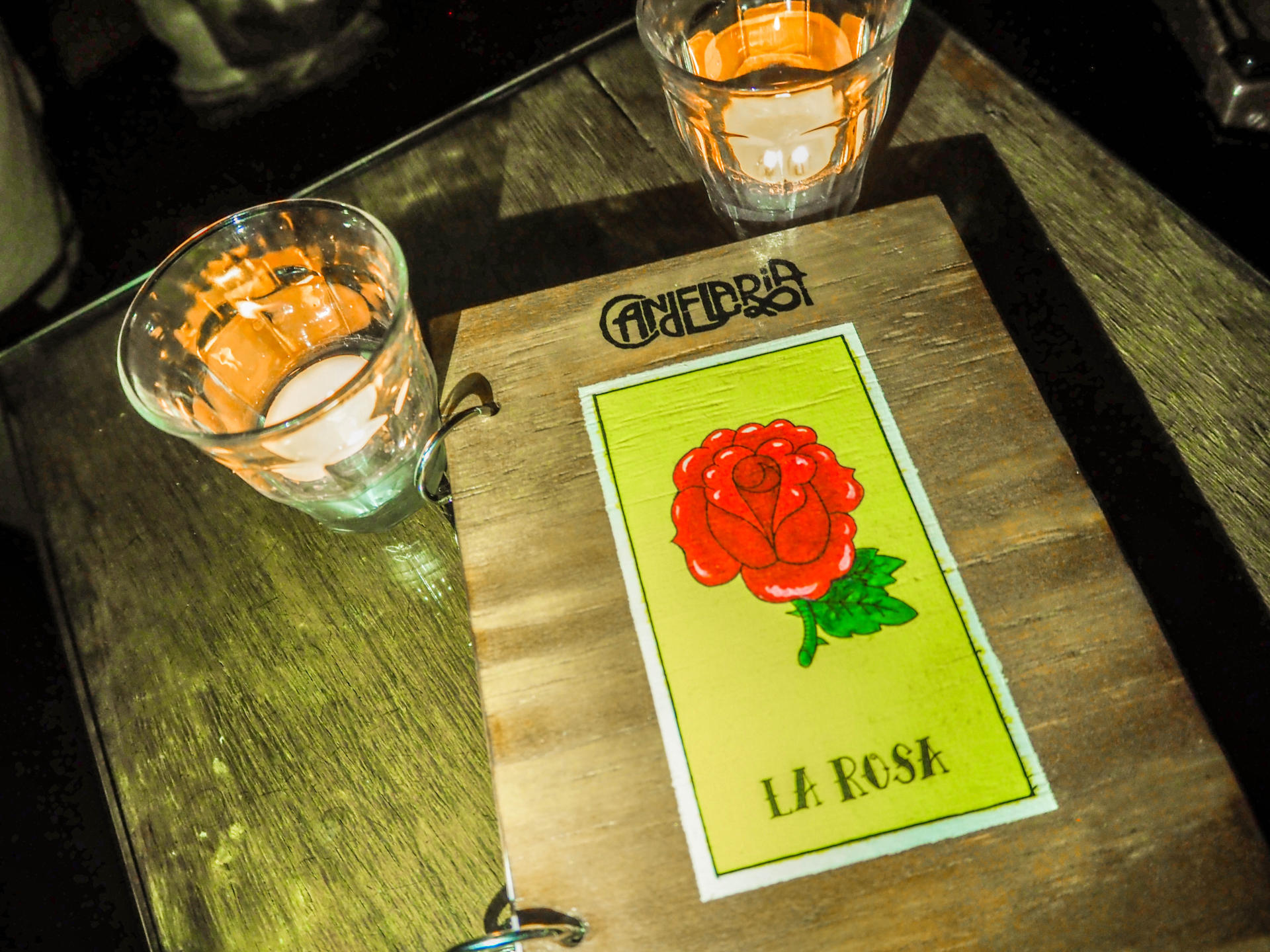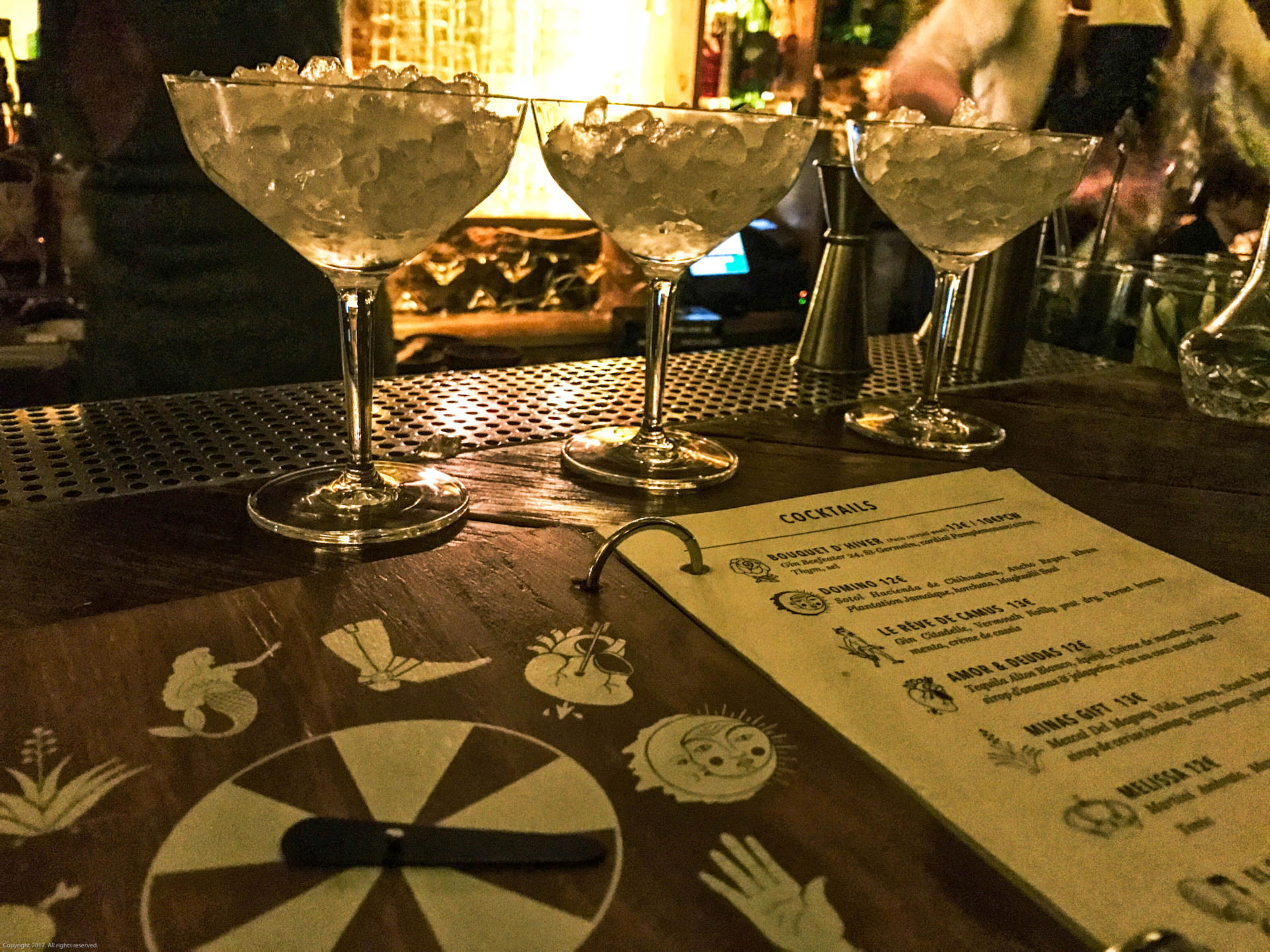 The Little Red Door
Just a short walk from Candelaria is the Little Red Door. This place gives off an unmistakable "Alice in Wonderland" vibe, but more so like "Through the Looking Glass" where a Jabberwocky might eat you in Wonderland as opposed to the Disney version.
The best thing about this place is the actual physical cocktail menu... there are no words. I mean that quite literally. The menu is a book of illustrations. Patrons are encouraged to succumb to their emotional reactions when viewing these illustrations and order a drink based on these feelings. It was definitely a unique experience! I loved the concept and the atmosphere. As a bit of a drink snob, the cocktails themselves didn't do much for me that night, but I would definitely go back!
60 Rue Charlot, 75003 Paris, France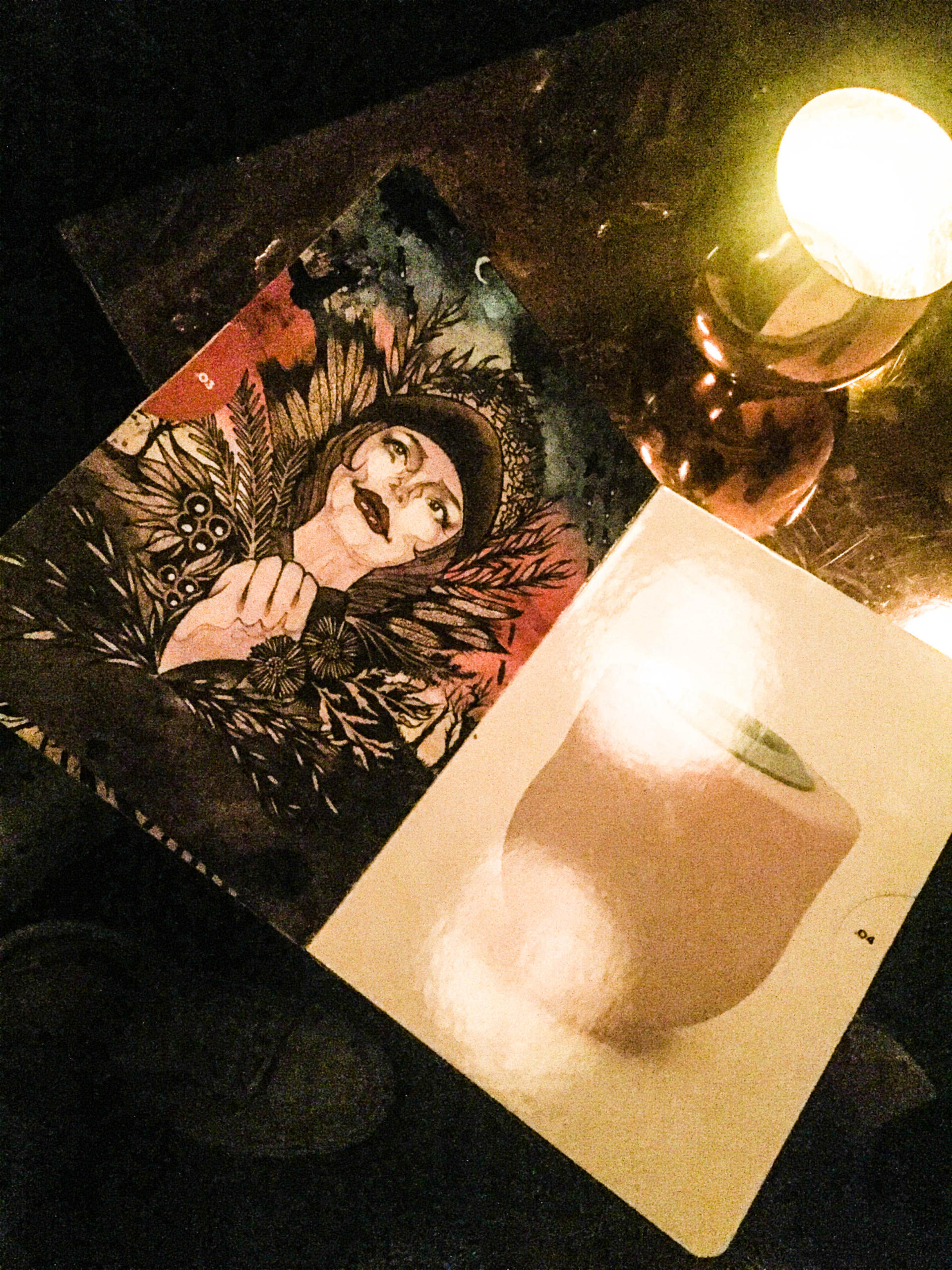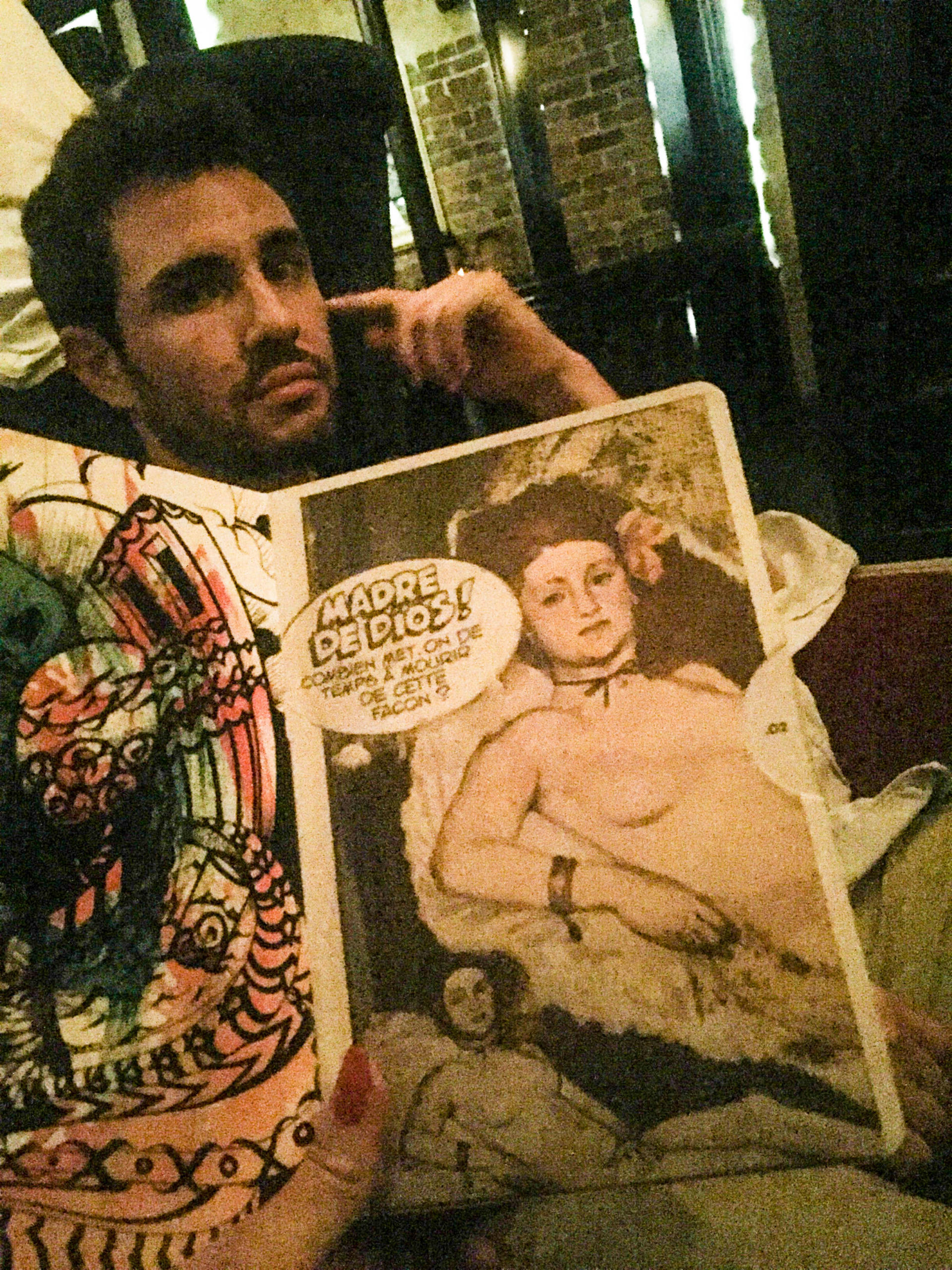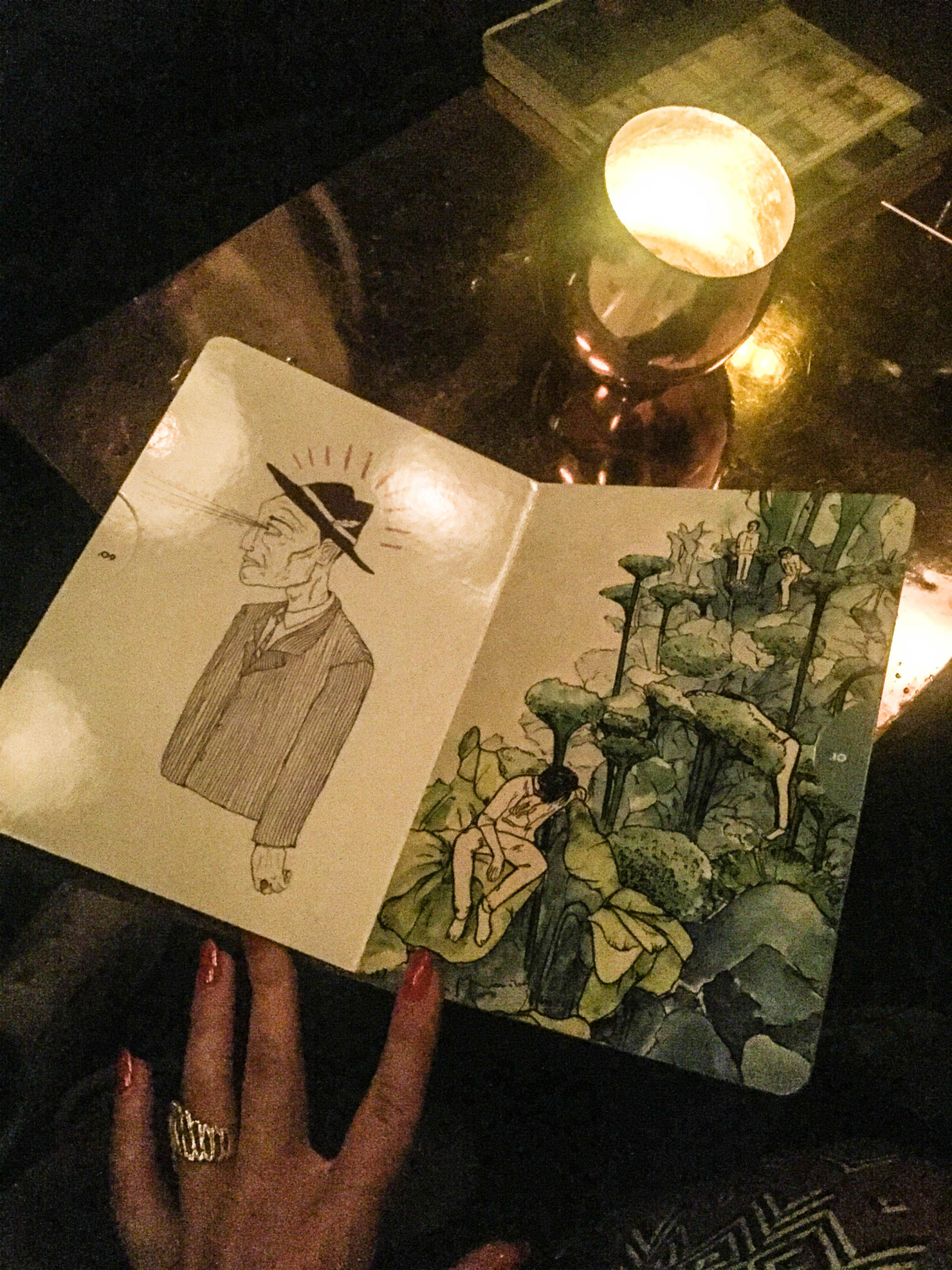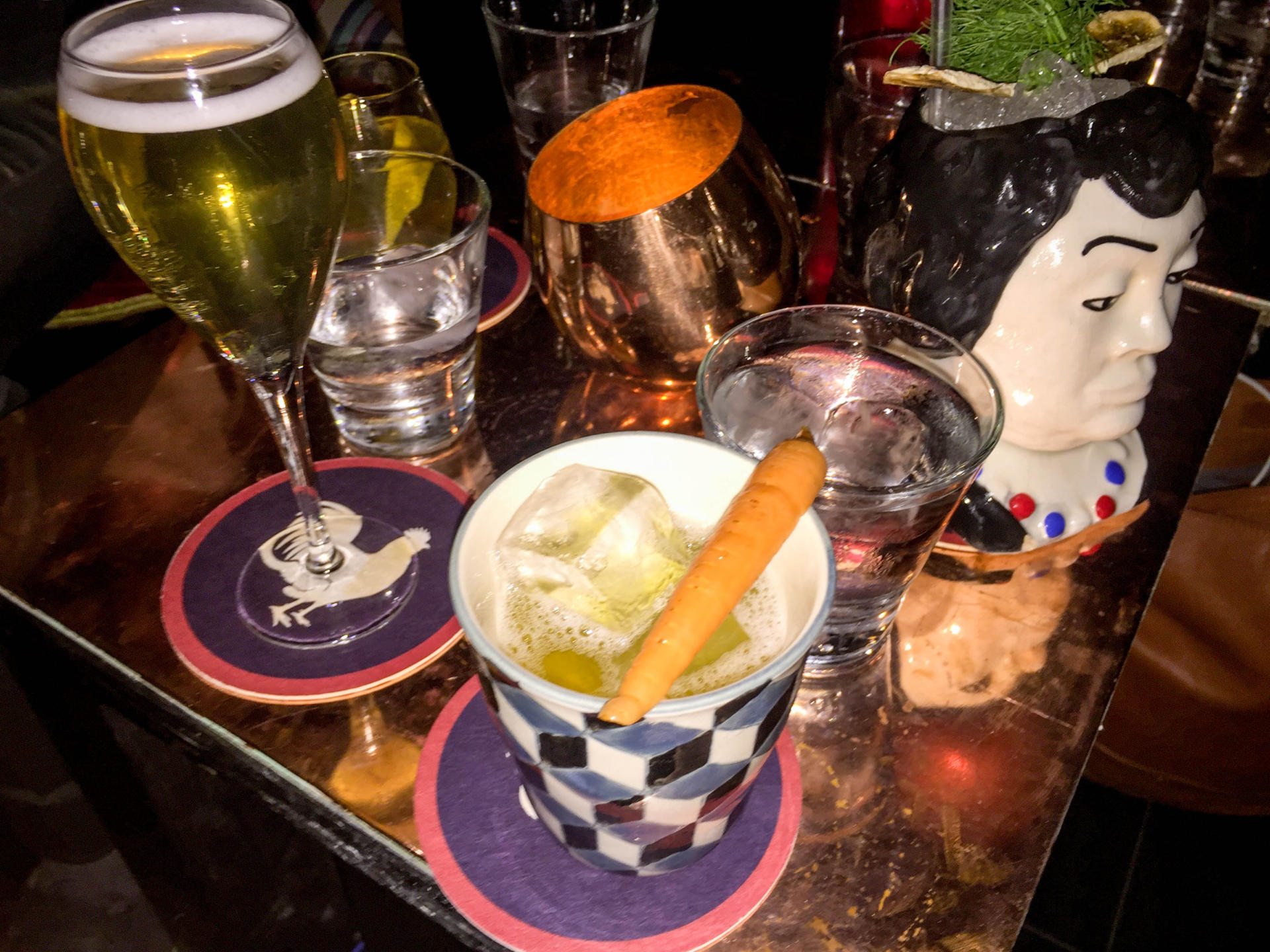 Outcome of our Folly
Lavomatic
Lavomatic has probably the coolest "front" of any speakeasy bar. It's a functioning mini laundromat! Complete with coin machines! One of the laundry machines is actually a door that leads you up a dark staircase and into a well-lit space that feels more like a friend's stylish studio apartment than a bar. Yes I said studio, perhaps a convertible size if I am feeling generous. It is tiny, but there are indoor swings (just for sitting not for swinging). We scored a low corner table with seating in the window ledge and the rest surrounded by poufs for more seating. The cocktails were very fresh and tasty and the energy low key. The novelty of Lavomatic is enough to check it out at least once. I wouldn't recommend it for groups greater than 6, it is difficult to find a table together and standing room is not encouraged.
30 Rue René Boulanger, 75010 Paris, France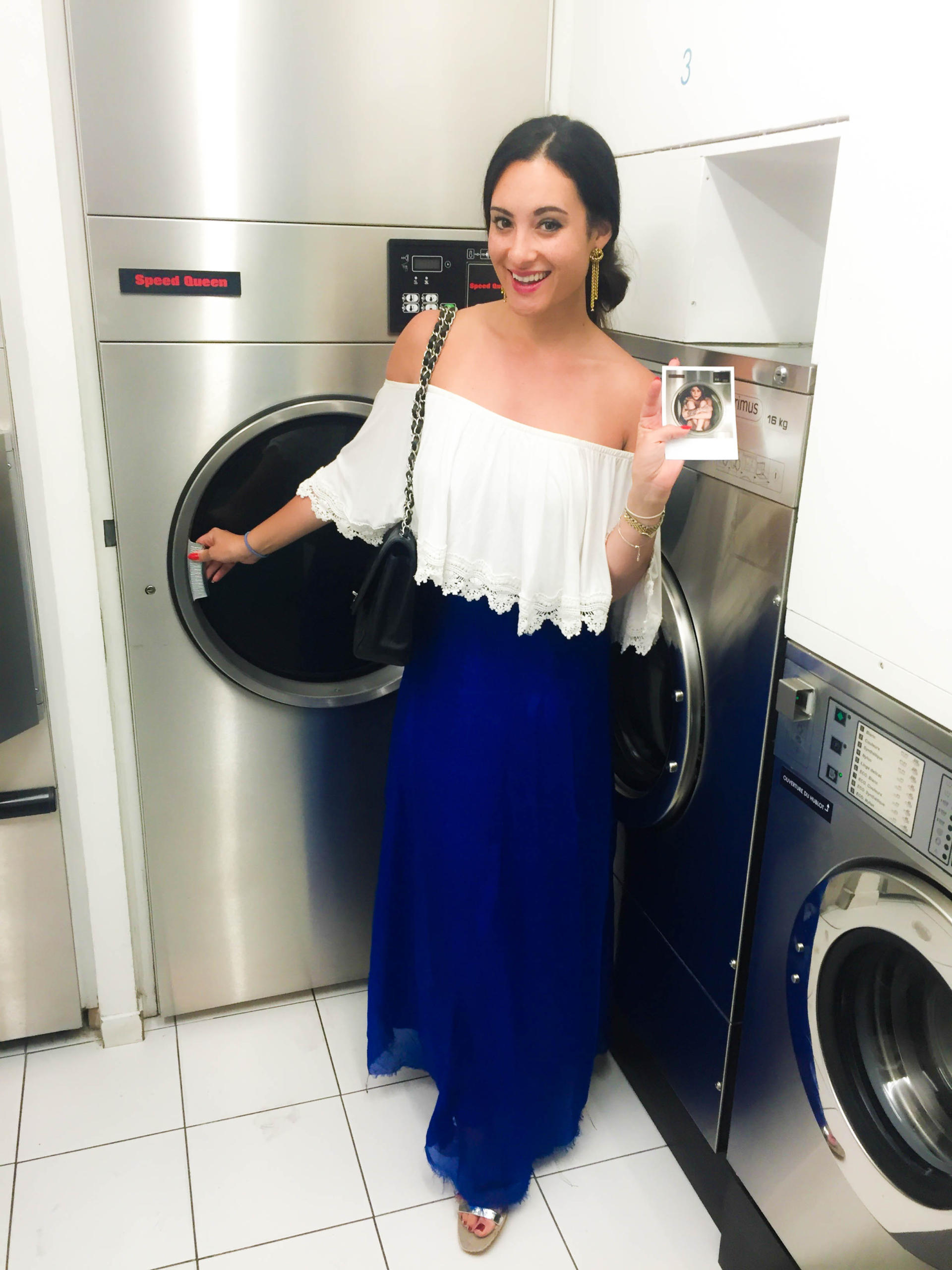 Do you guys have any other recommendations for great cocktail bars in Paris that I should check out next time? I always seem to run out of time whenever I am there! Funny how that happens... 😉
xoxo, M
*Specials thanks to my sister, Michelle, for sharing some of her recent Candelaria photos with me! Check out her travel blog!