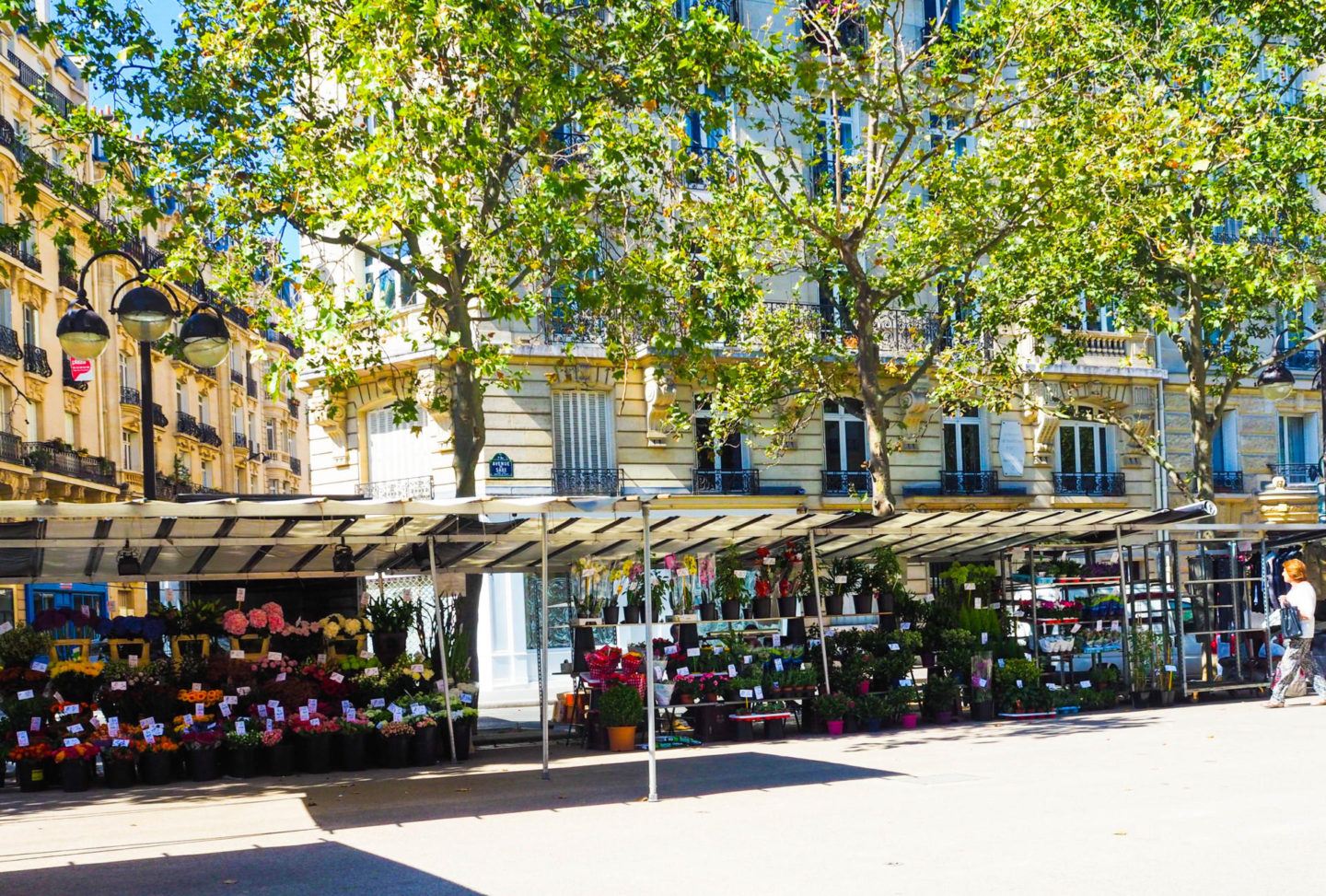 Like baguettes and croissants, markets are one thing that Paris is never short of. On my last trip to Paris, I made it a point to check out some local markets. It would have been such a waste not to stock the beautiful kitchen in our apartment with local fare.
Le Grand Epicerie du Paris
The gorgeous Epicerie is like a French Whole Foods on steroids. Located in the 7th Arrondissement, it is a subsidiary of the famous department store, Il Bon Marche Rive Gauche. Even if you aren't in the market to stock your Parisian pantry, it's worth a stop to come here and look around... I doubt you will leave with anything less than a baguette, some cheese, or a box of macaroons though 😉
38 Rue de Sèvres, 75007 Paris, France
http://www.lagrandeepicerie.com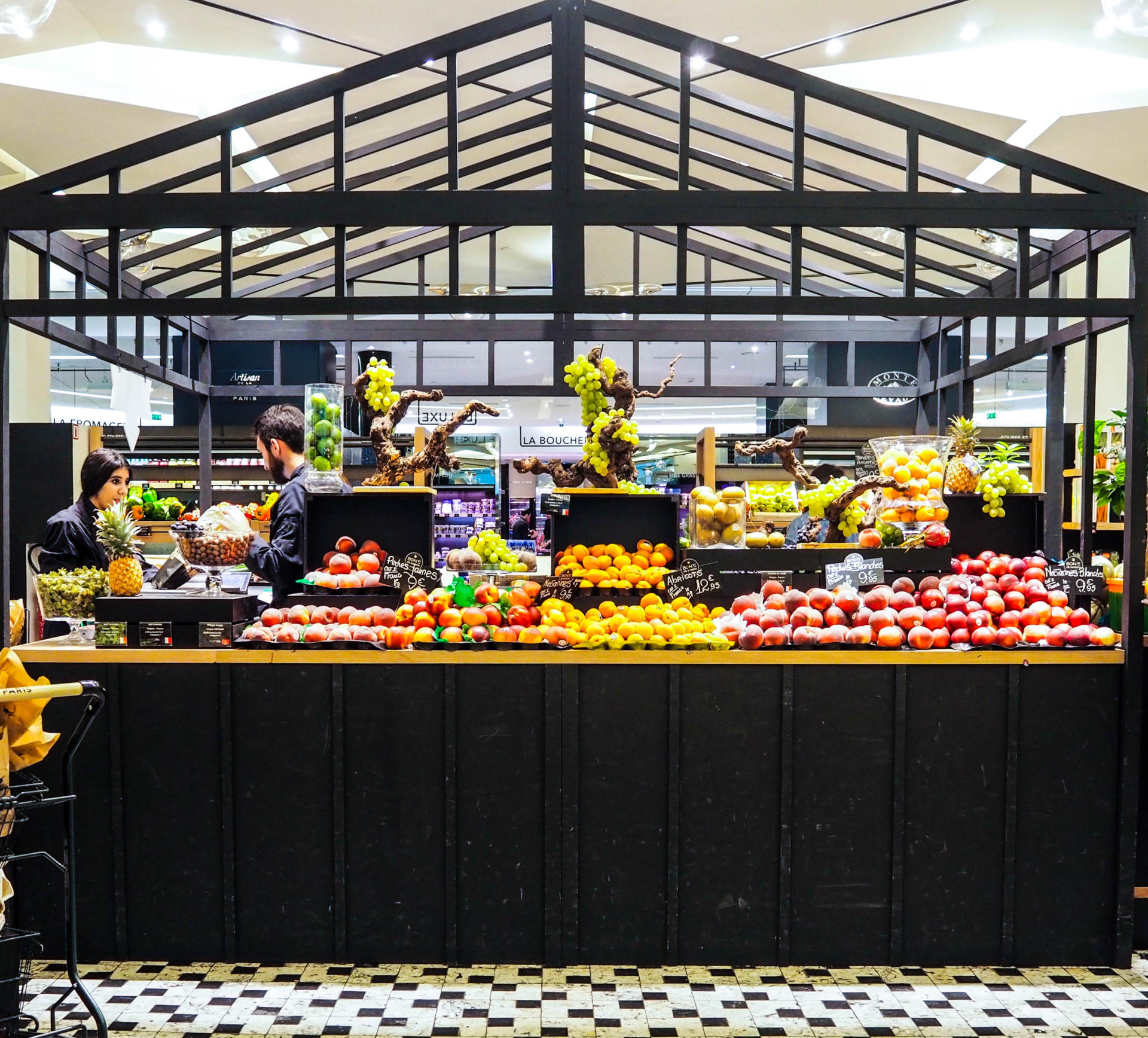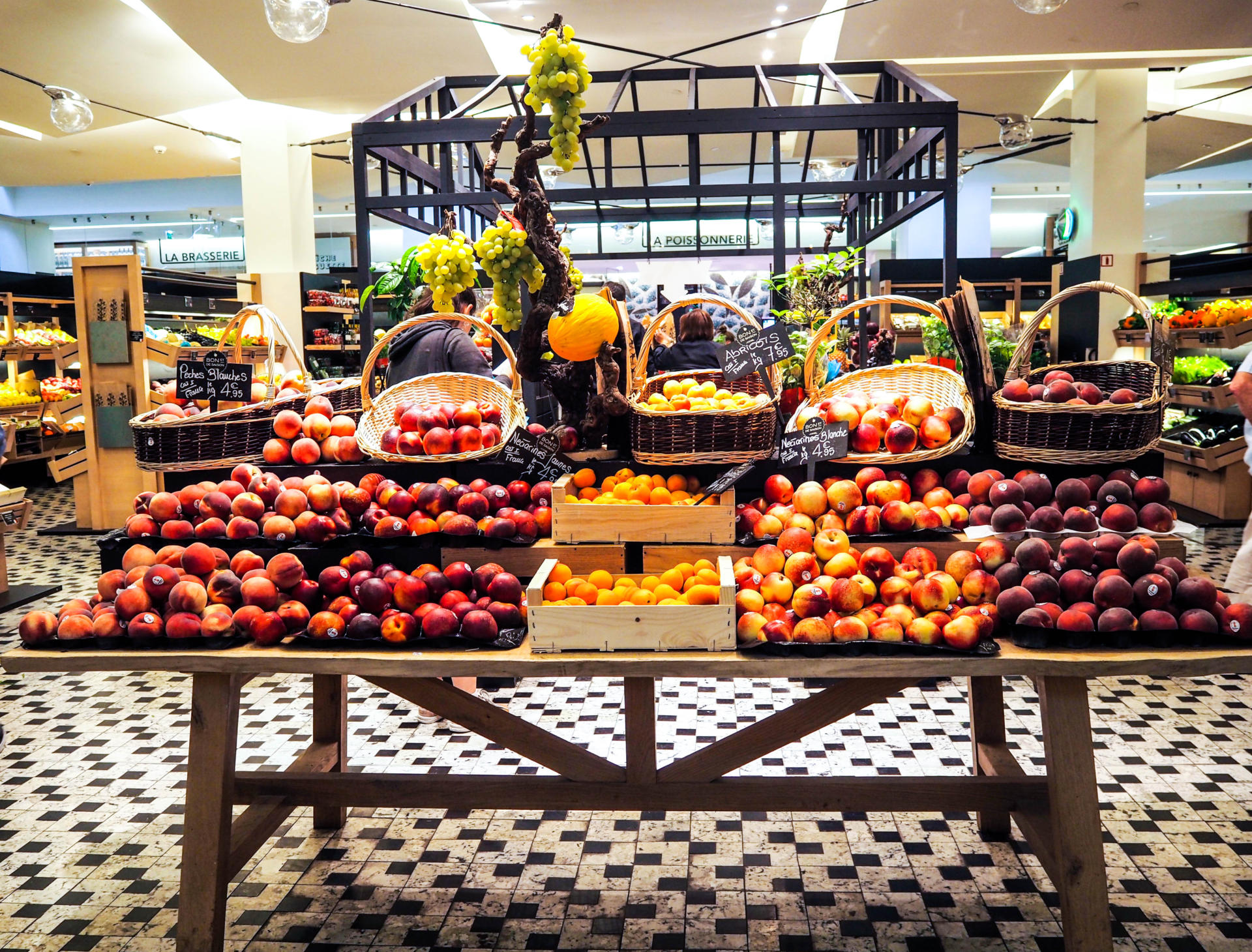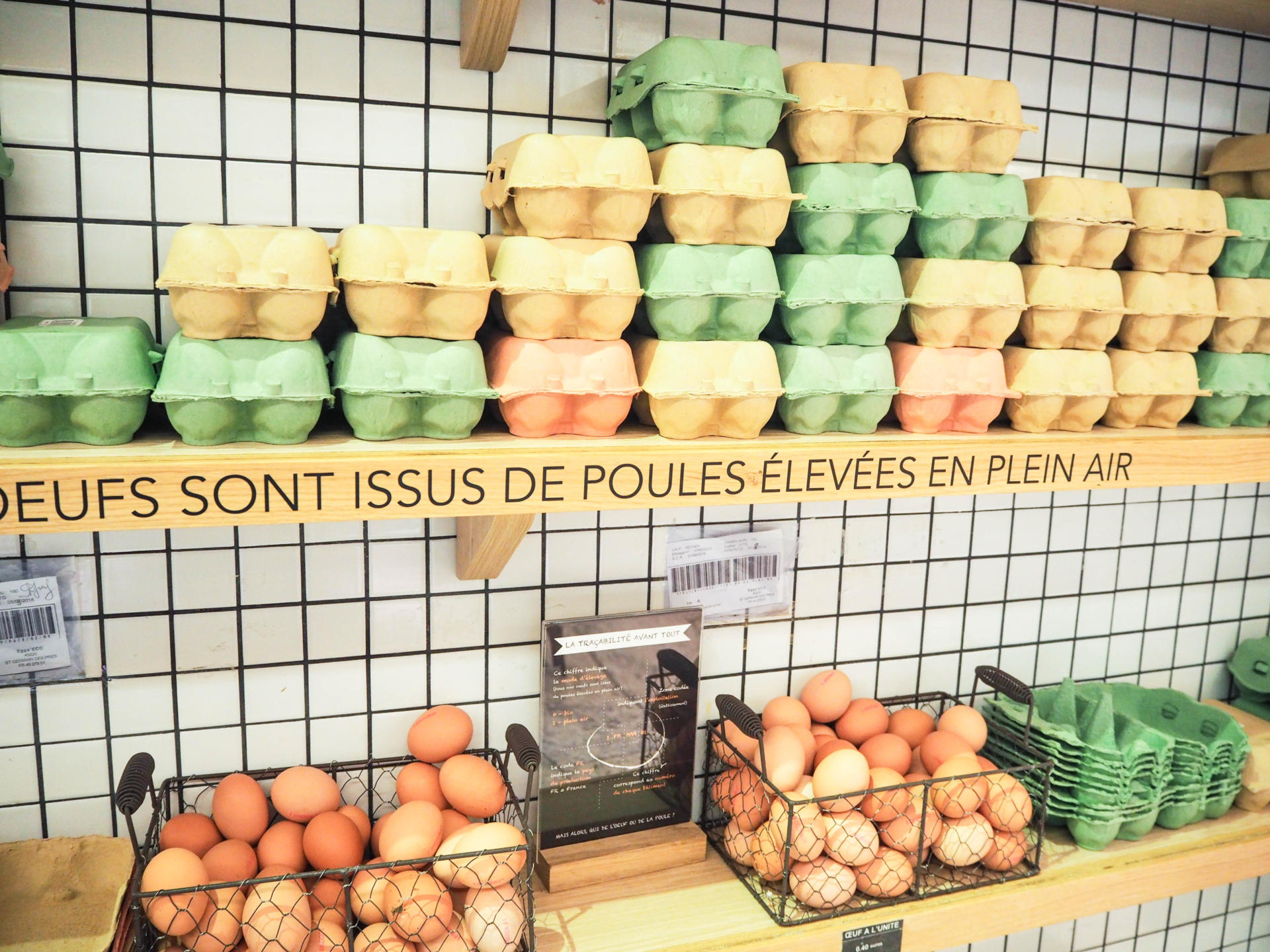 Rue Cler
Rue Cler is an amazing street market in the 7th Arrondissement, near the Invalides. The shops on Rue Cler are open daily. Here you can find a number of frommageries, boulangeries, butcher shops, and other produce vendors. In addition there are several casual bistros lining the streets. Perfect for grabbing a petit dejeuner or a glass of wine.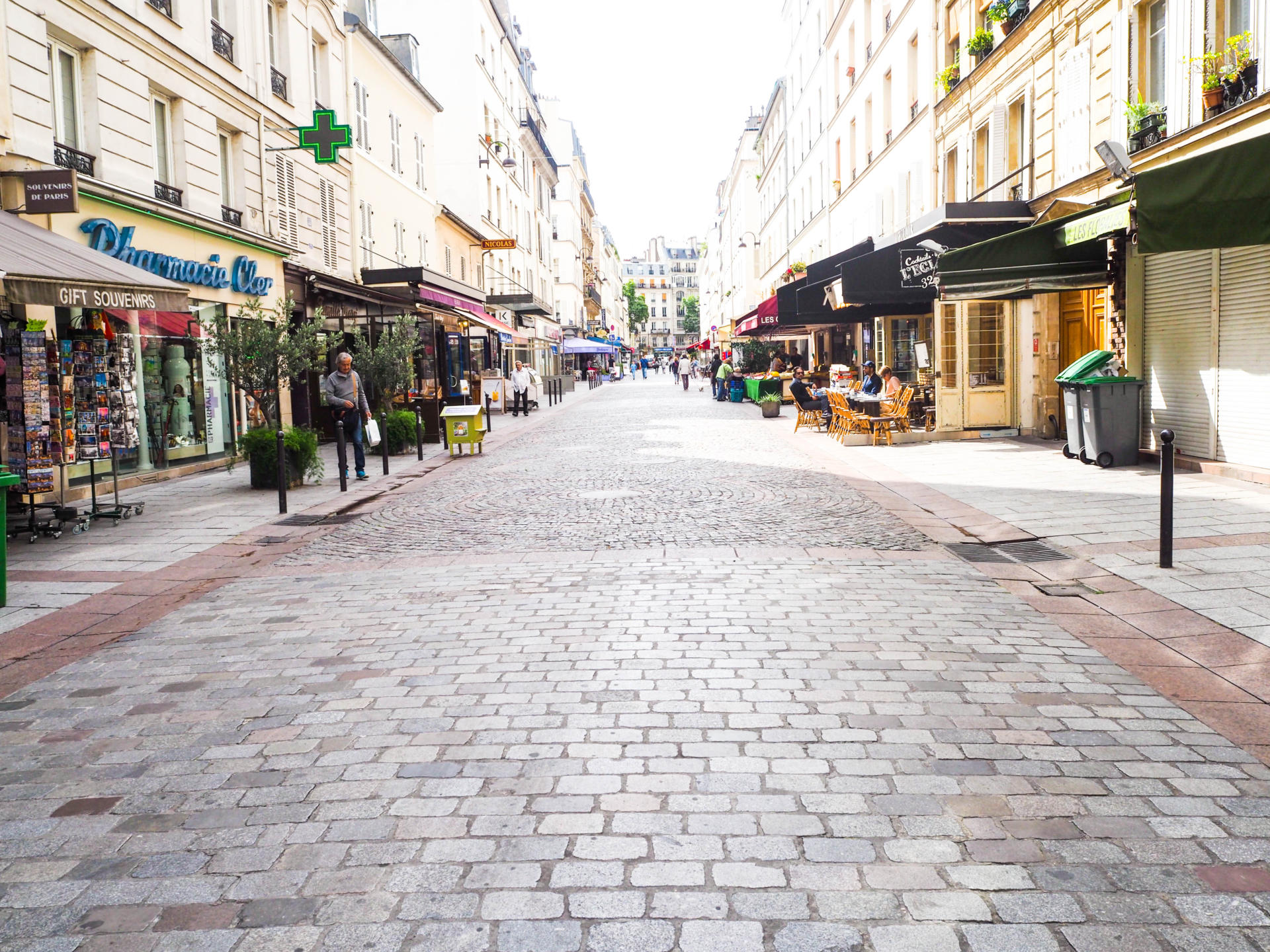 Marché Saxe-Breteuil
We found this little gem on our last morning in Paris! It is open on Saturdays and Thursdays during the summer. It was a little difficult to find, but when we saw this adorable elderly couple with collapsible grocery carts, holding hands and walking in the same direction, we knew we were on the right track. This market is totally local. There are vendors selling everything from fresh produce, sausages, eggs, flowers and clothing. Loved walking around and taking photos here!
Avenue de Saxe, 75007 Paris, France