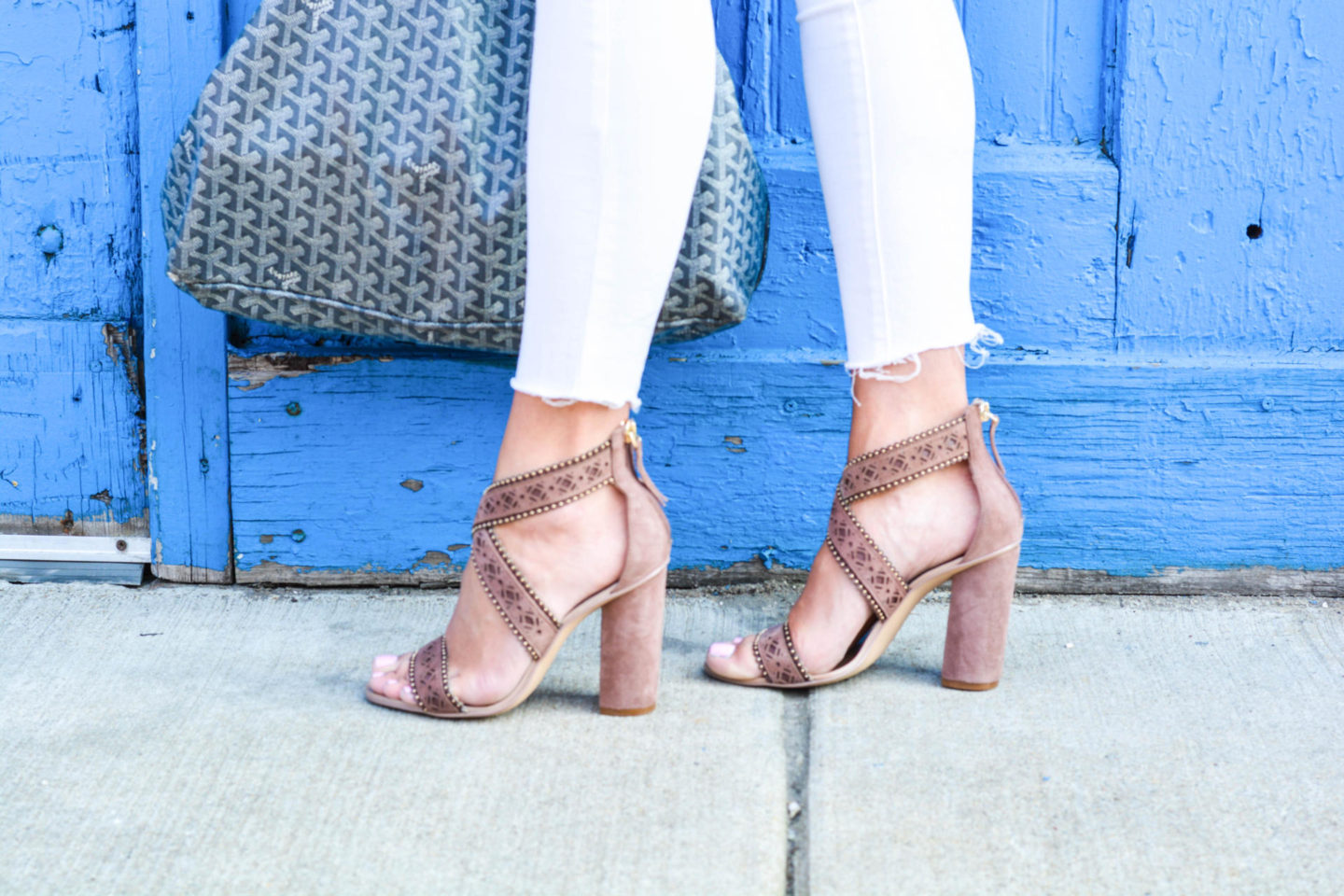 White pants after Labor Day?! *Gasp* Please forget that old adage. I have always hated it. White can easily be worn year round! Jackie and I both love white everything, all the time. I'm just waiting with bated breath for the day that someone tells me it's ok to wear white to weddings!! (Everyone already knows who the bride is people – what's the big deal ?! Don't kill me 🙂 )
Anyway, this summer white everything, along with wide leg pants, off the shoulder tops, crop tops, high waisted pants, boho tops, and reflective sunglasses have been some of the hottest trends. I don't know how we did it, but somehow Jackie and I managed to encapsulate all of these trends into this edit.
First up, my favorite white leg pants by Backstage, black off the shoulder crop top by Winston White, reflective Ray-Ban aviators, Seychelles shoes, and woven Prada clutch.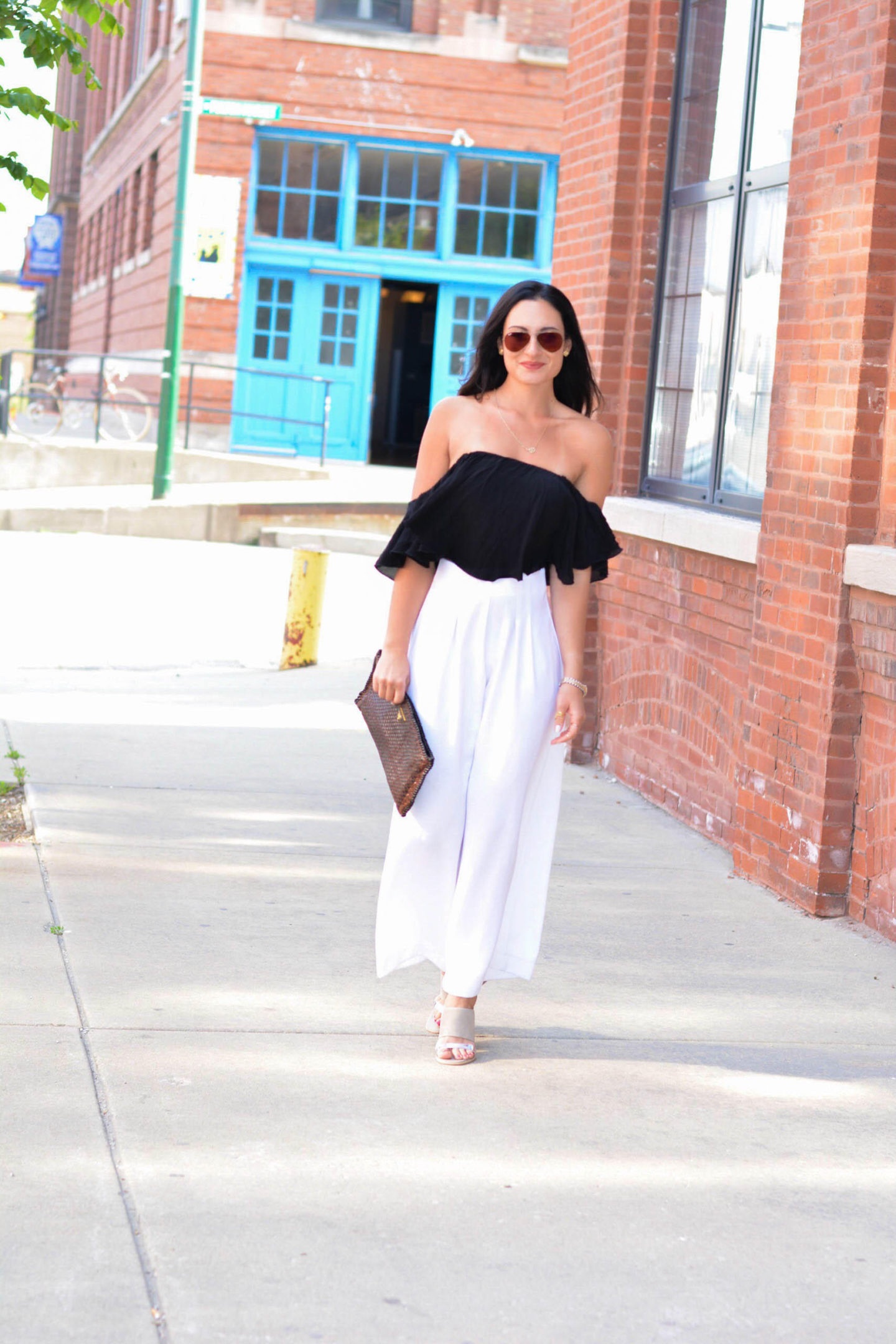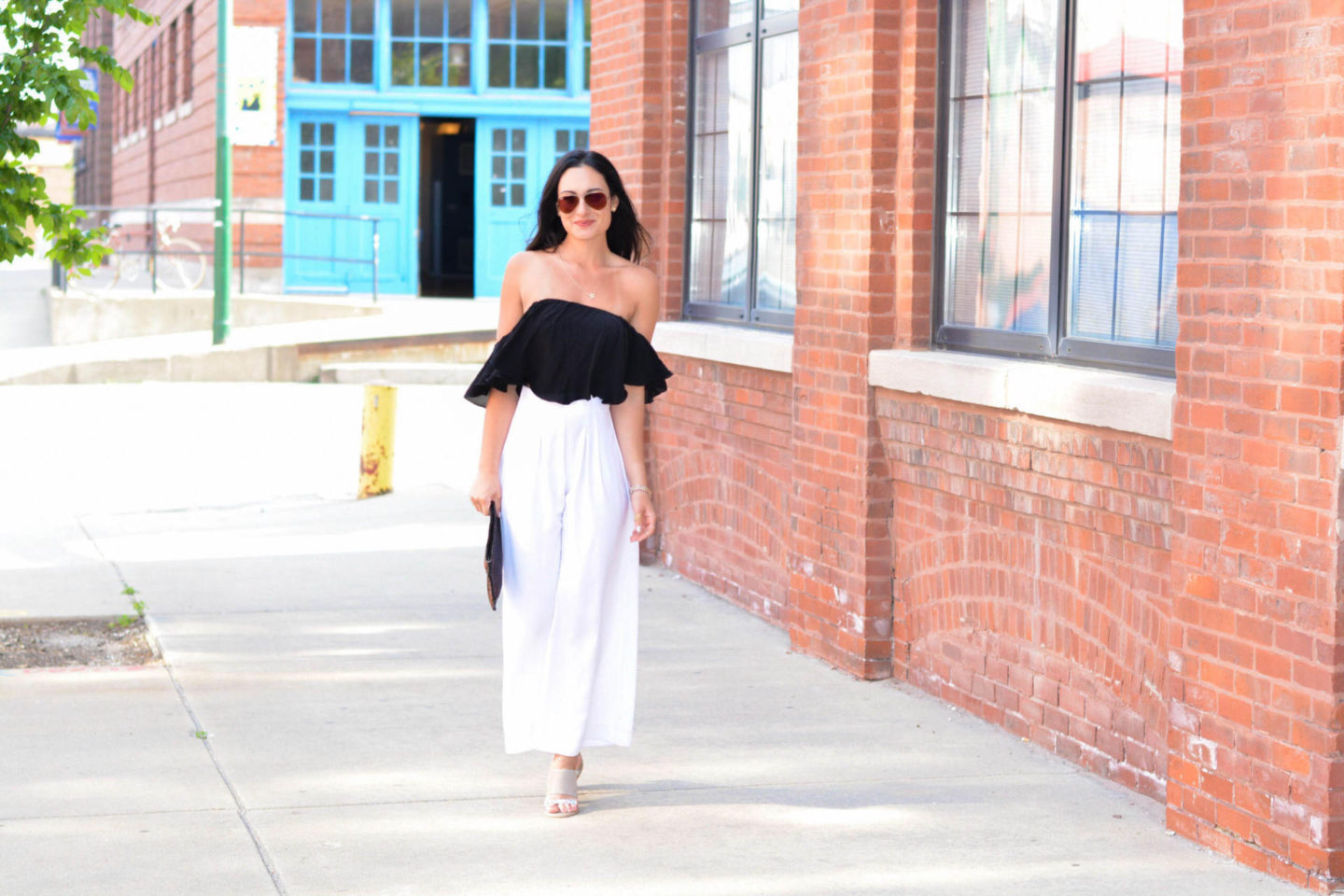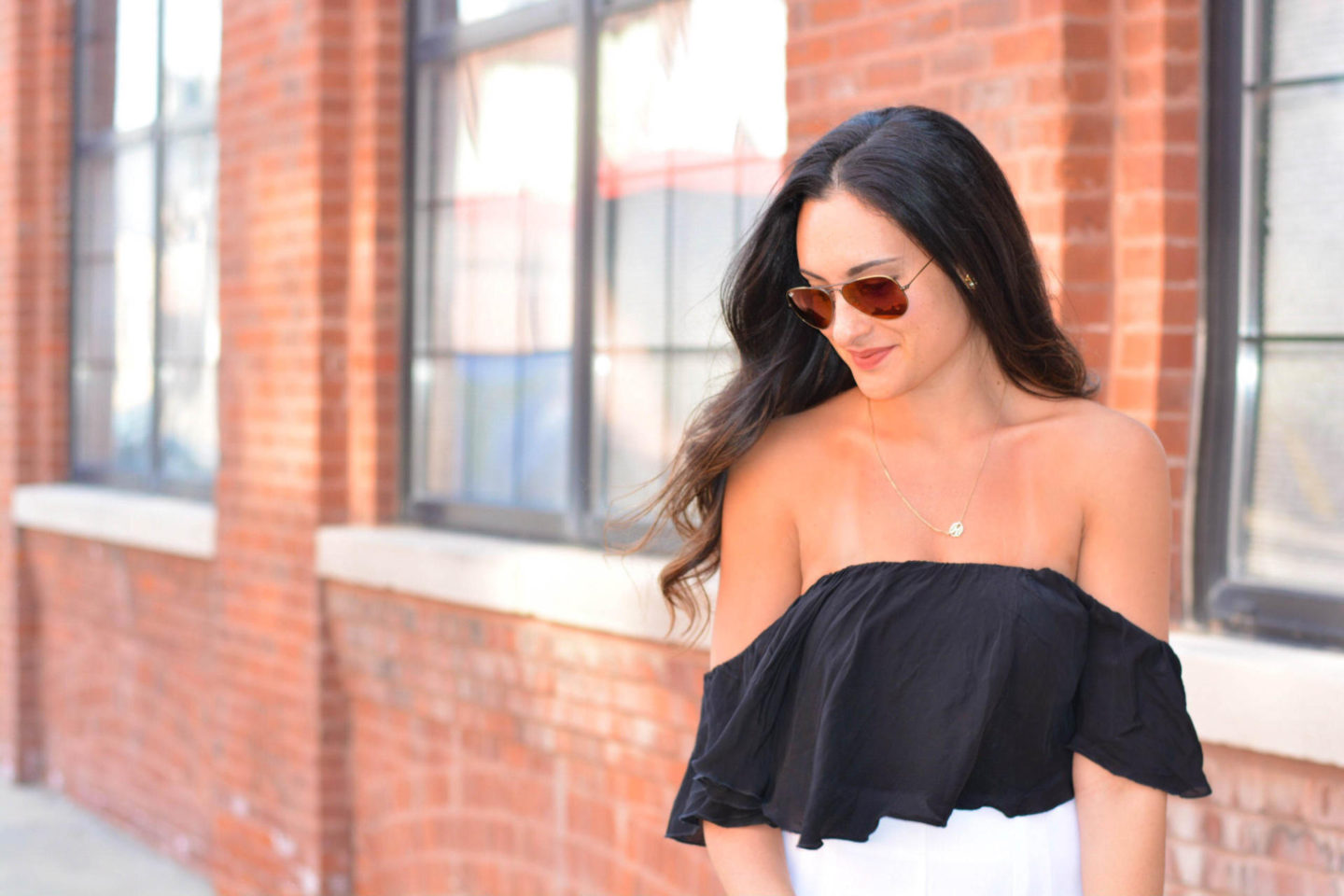 Shop Similar Pieces:
---
Jackie here is rocking monochromatic white. Pants, top, and shoes all from her fave store – Zara, Aviator Sunglasses by Celine, and a navy Goyard tote.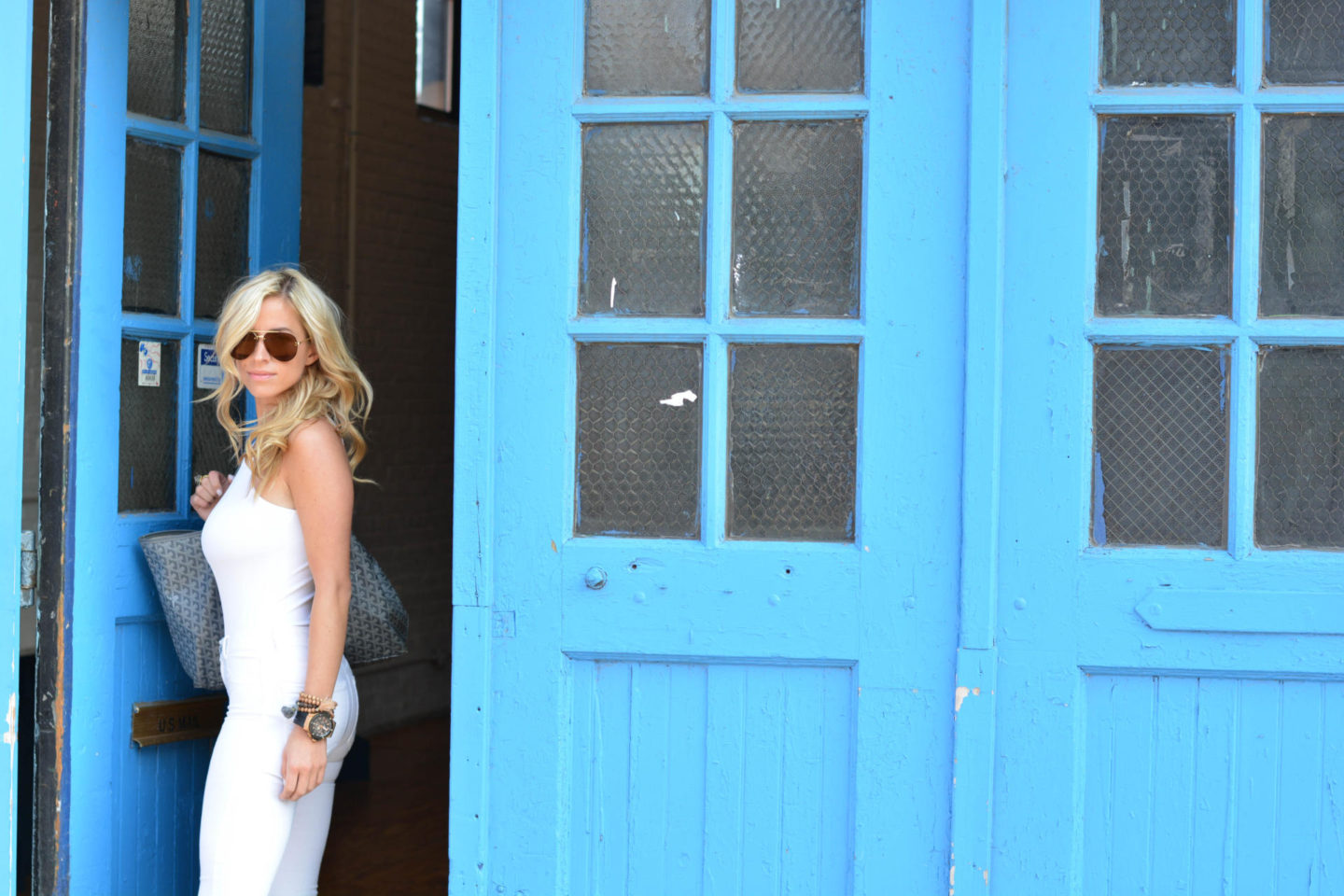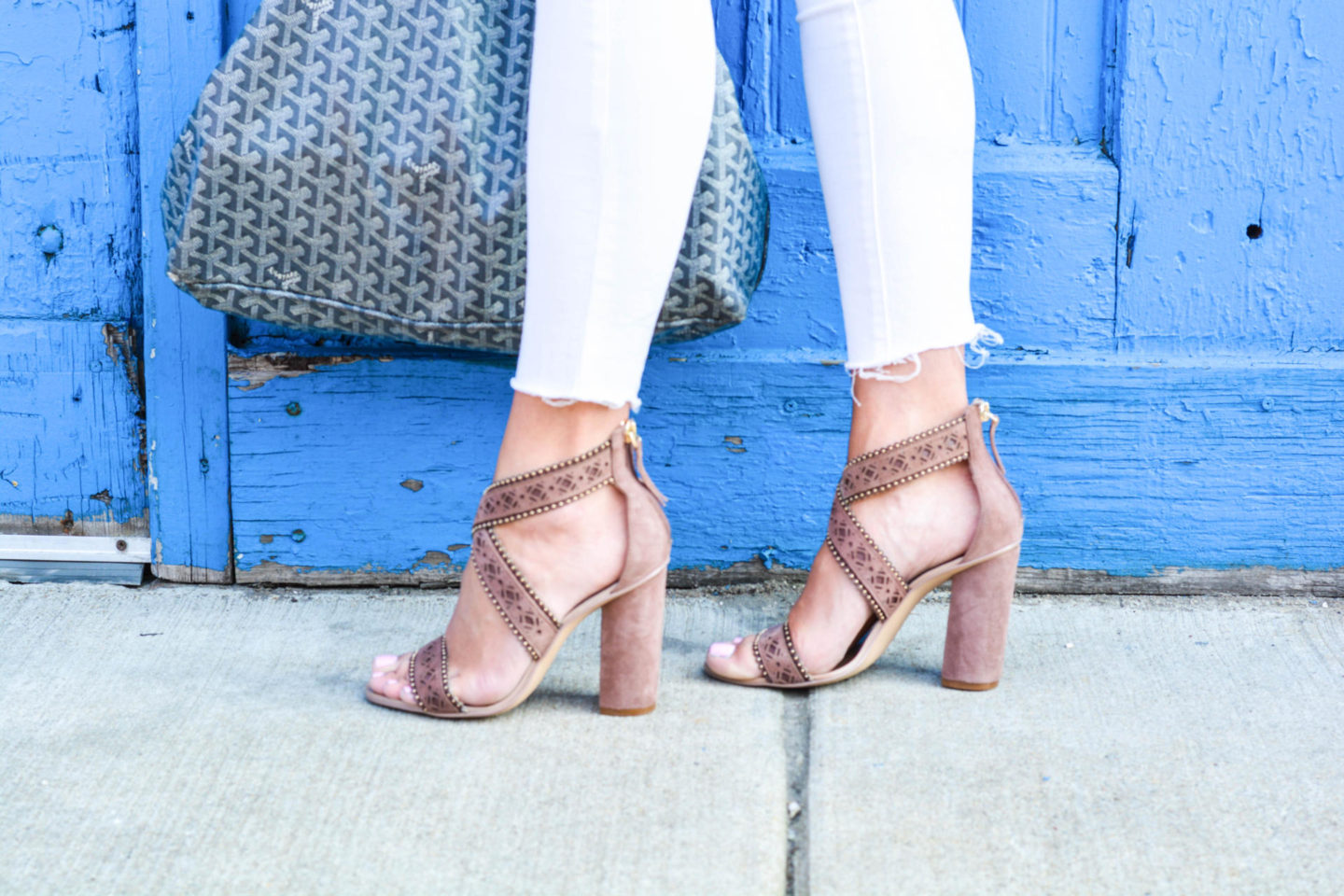 LOVE these Zara sandals 🙂

---
Next up here, we played with transitioning. Here I took my black off the shoulder Winston White crop to a more casual look! Paired with high-waisted Lovers+Friends jeans and belt, Ray-Ban aviators, and Chanel bag.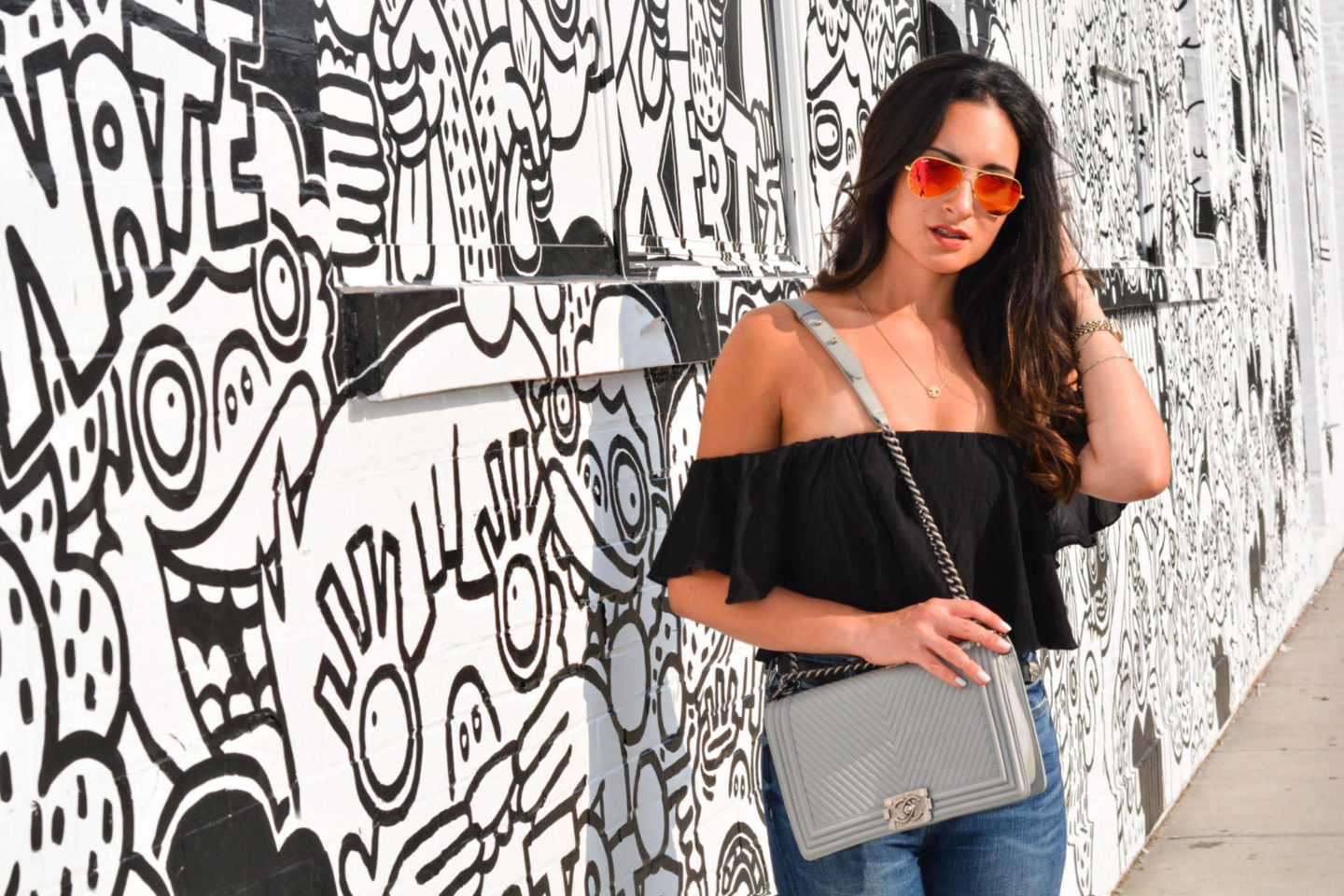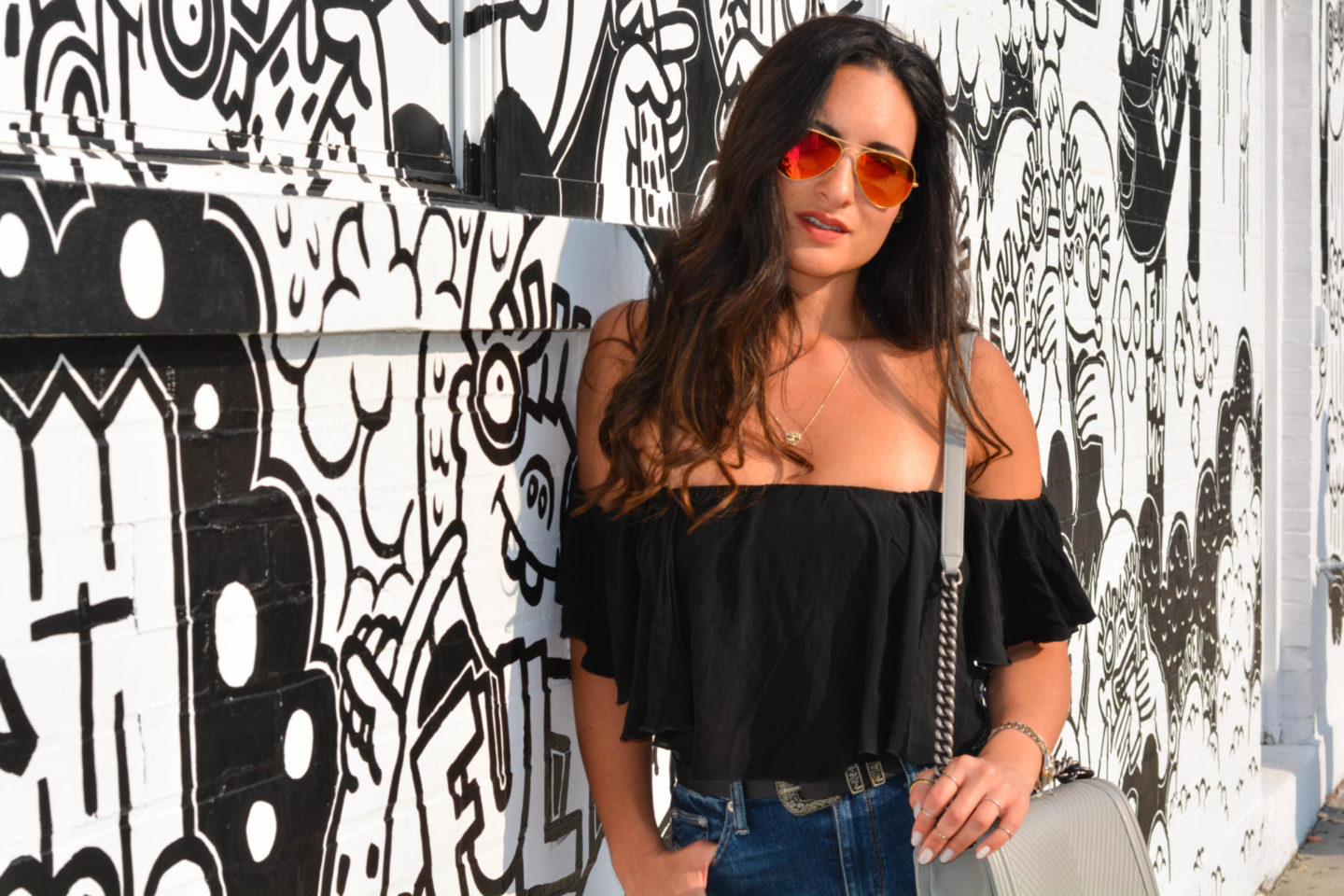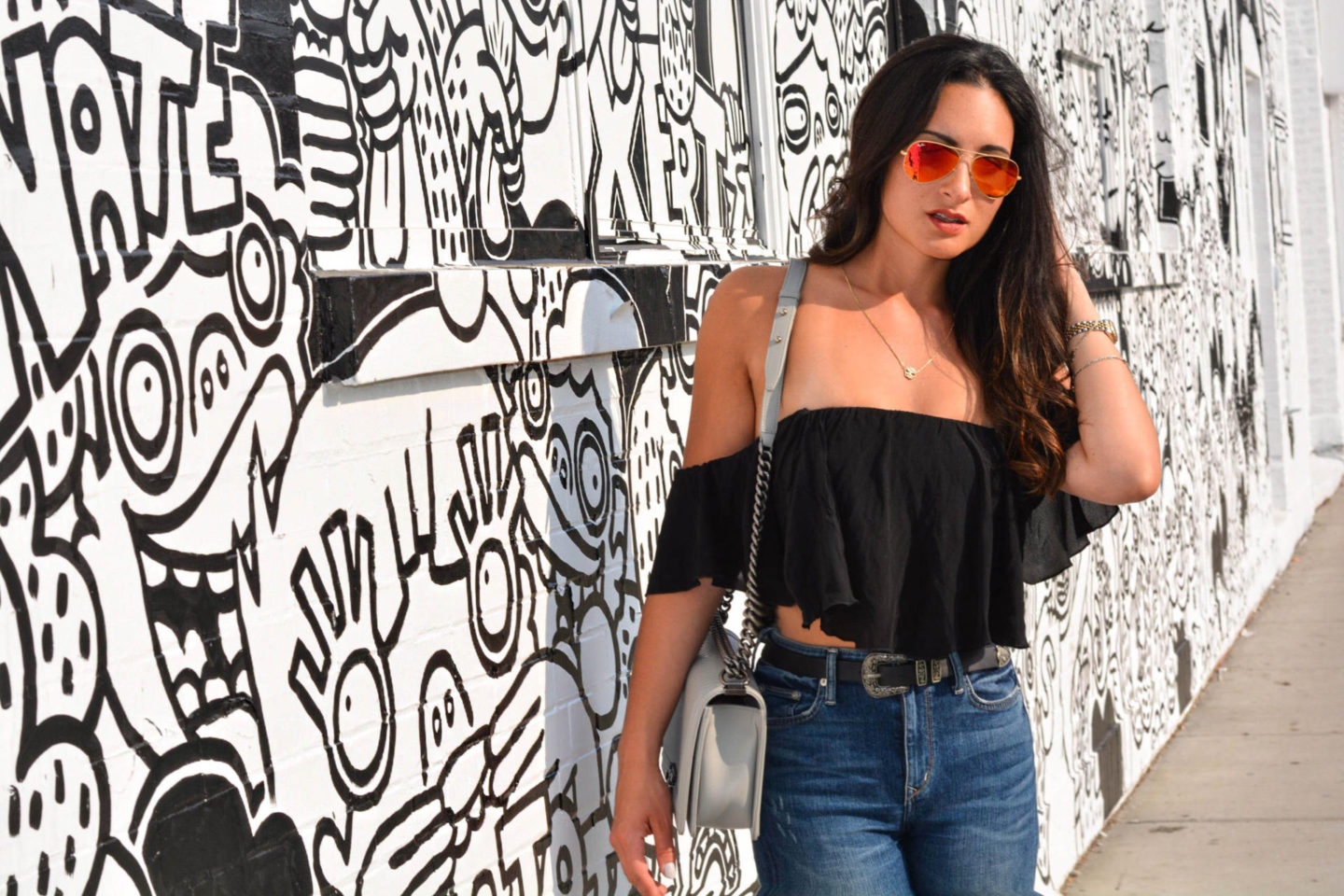 Jackie kept her Zara jeans and shoes, but added a blush pink Boho crop top from Forever 21.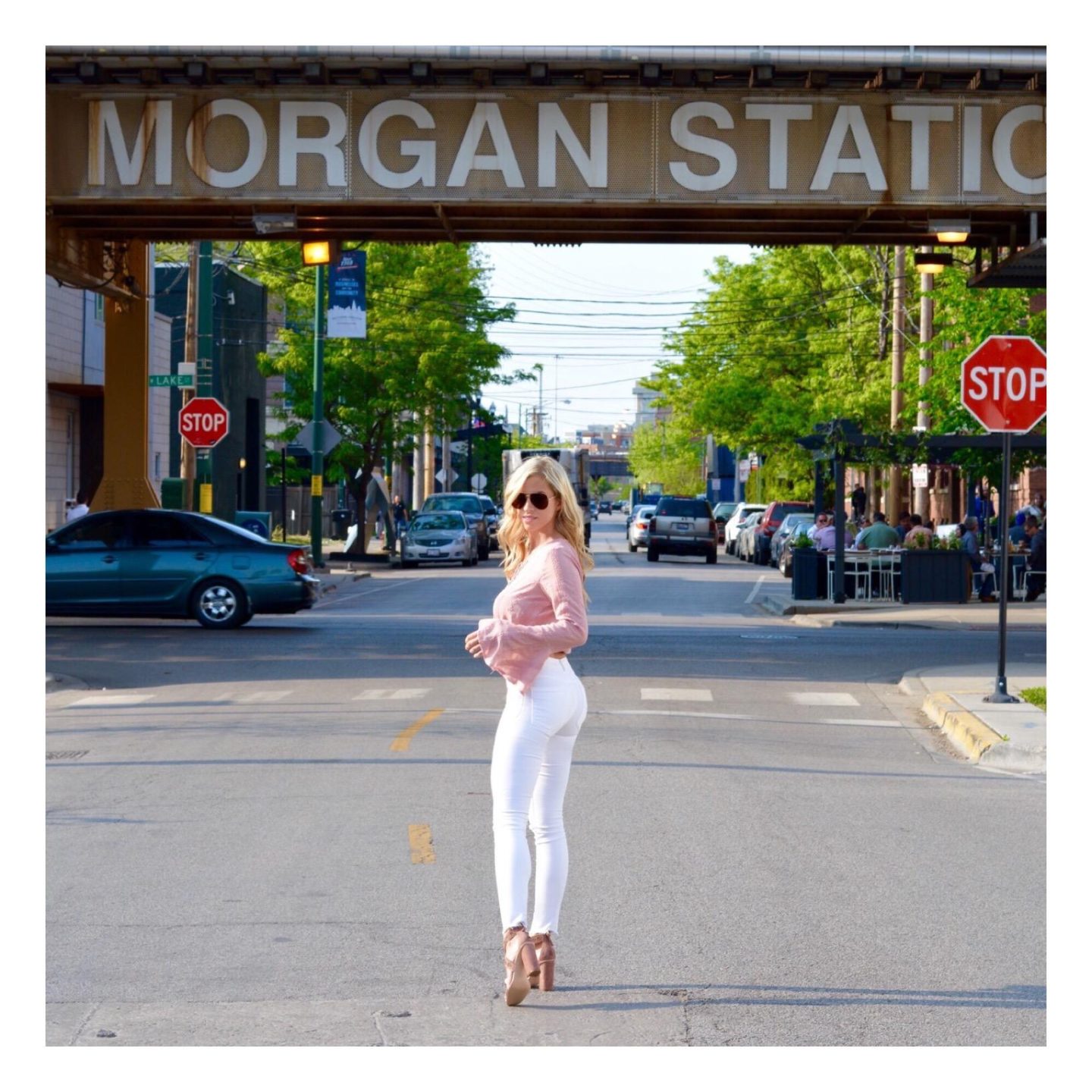 xo,
Melissa and Jackie