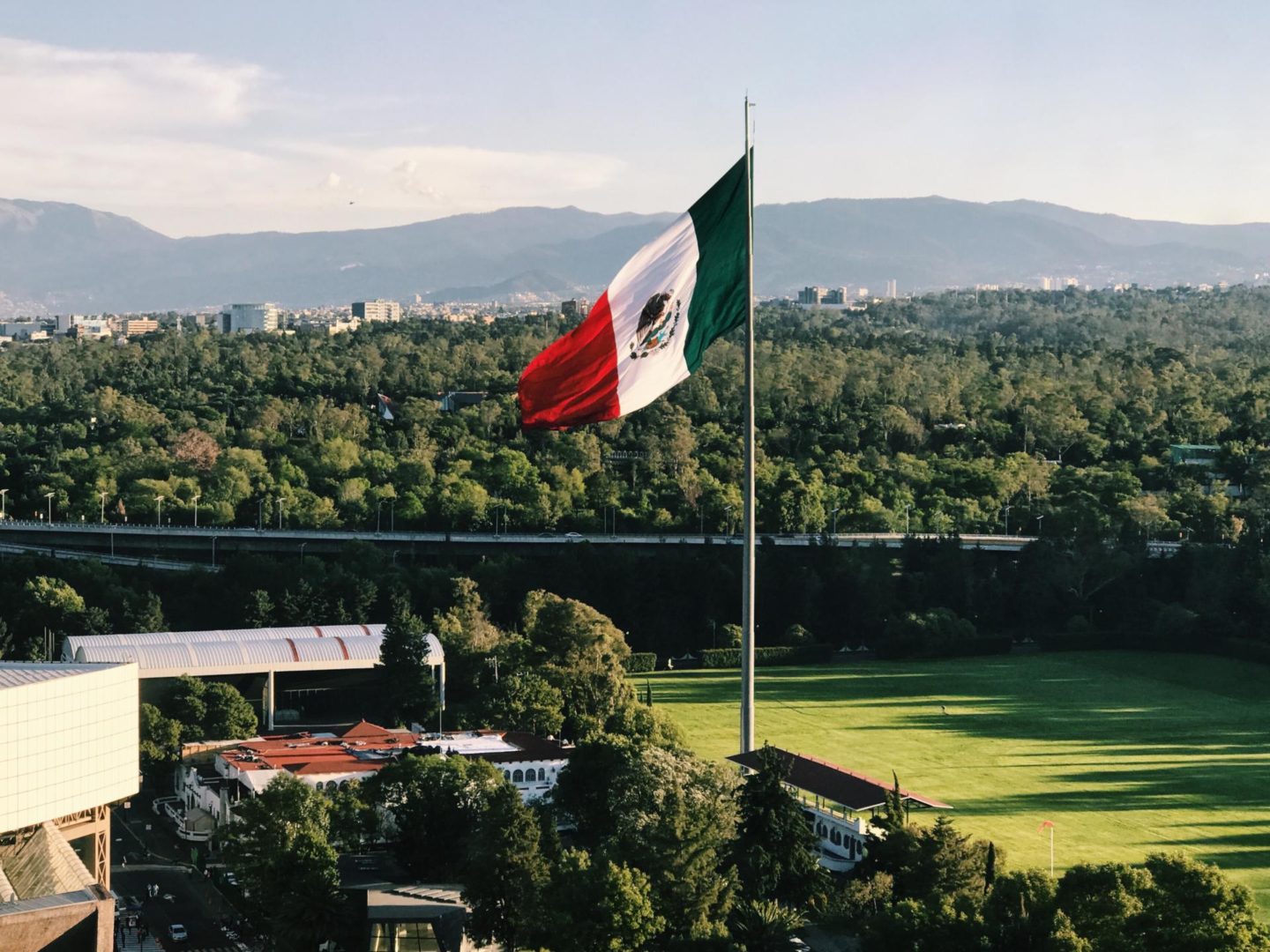 Mexico City – where to start? To be frank, my expectations were mixed. When I told people I was going to Mexico City for a long weekend, their reactions were polarized – sparking either genuine jealousy and excitement for our trip OR a line of concerned and confused questioning as to "why Mexico City." In the end, I am so happy I went and came back with so many answers to that very question.
Being based in Chicago, it's a super easy and cheap flight to Mexico City so it made for the perfect weekend getaway. We booked flights a few days before and off we went with little plan besides wanting to eat our way through this food mecca.
Where We Stayed
We stayed in the upscale neighborhood of Polanco at the JW Marriott. I was completely obsessed with Polanco. It is incredibly charming, scenic, and safe. On the weekends during the day, there is a market in Lincoln Park. Locals come to sit in the park and catch up with friends while their kids race boats in the pond. At night, the neighborhood is bustling with alfresco dining and bars. One of our favorite things we did while we were in Mexico City was wander the streets of Polanco.
Travel Tip: The easiest way to get around the city is Uber. Not only are they much cheaper than in the States (we took black cars everywhere) the other nice thing about Uber is that if you do not speak Spanish there is never any confusion as to where you are going because you have your destination in the app. English is not as pervasive in Mexico City as it is in other touristy parts of Mexico. Traveling in Mexico City would have been much more difficult if we did not speak Spanish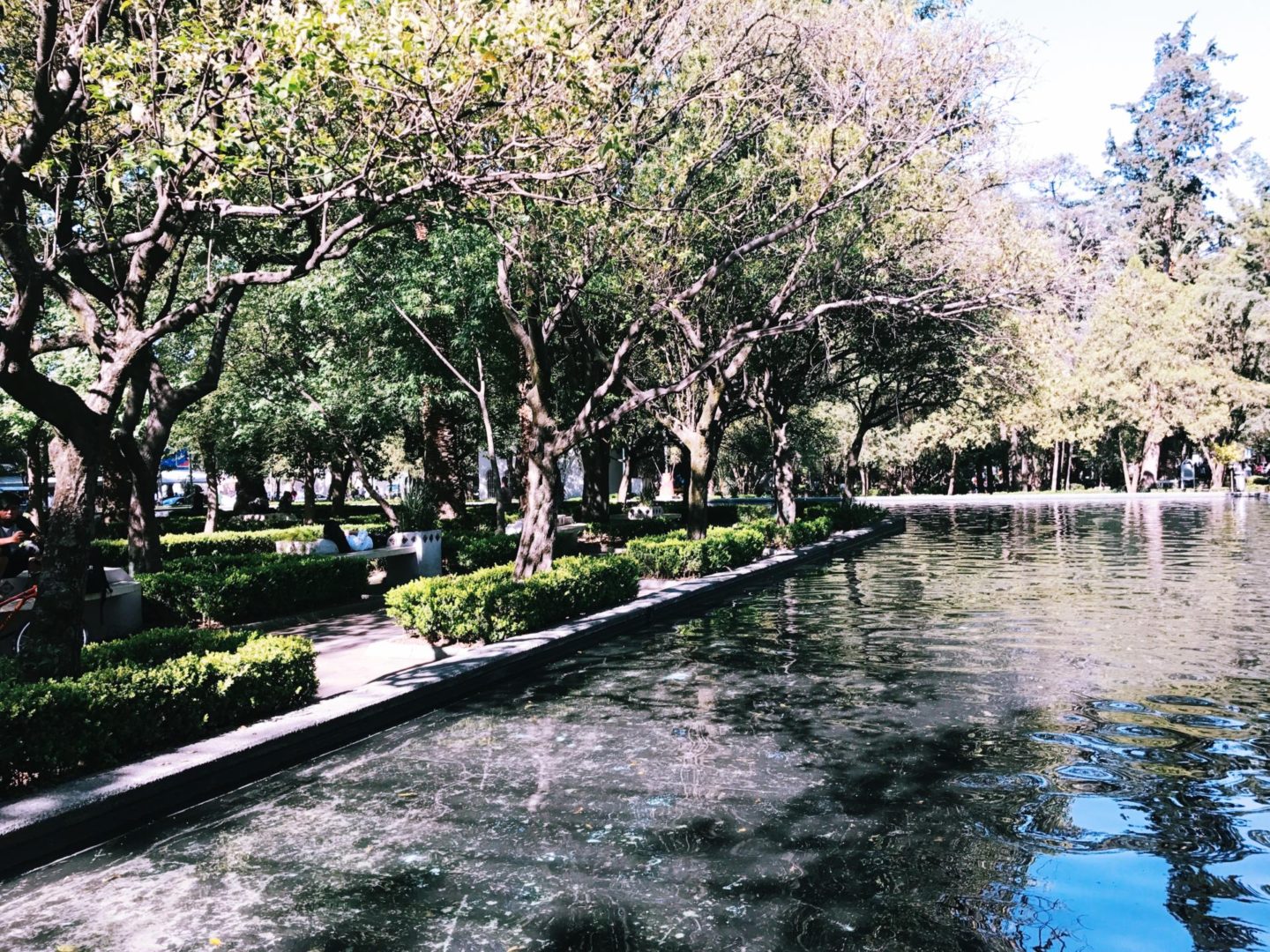 What We Did
Mexico City is absolutely massive. Growing up in Chicago, I am no stranger to living in a big city. That being said, Mexico City dwarfs any other city I have ever been to. There is so much culture and so much to see and do. I was definitely a bit overwhelmed in the beginning. Only having three days there, we barely scratched the surface. I can't wait to go back!
Walking Tour of the Centro Historico
To get your bearings and learn about some of the incredible history in Mexico City, I would definitely recommend doing a walking tour. There are a variety of companies that do all kinds of guided tours through the City. We did a half day private walking tour through the Centro Historico. It was the perfect way to start the trip and get a taste of the rich cultural history. We used "Journeys Beyond the Surface" Tours. Tours are completely private and tailored to what you want to see and where you want to go. Check out my photos from the Centro Historico tour in my photo diary post.
Street Food Tour
This was absolutely the highlight of our trip. Highly recommended! We did a full day street food walking tour with Club Tengo Hambre. It was everything we wanted it to be and more. Be aware though it is definitely geared toward adventurous eaters, as sautéed grasshoppers were on the menu (and delicious). We had the best time eating, chatting with our amazing guides, and exploring local street food haunts. Check out the photos in my food post.
La Lucha Libre
Not going to lie, I had so many reservations about going to la Lucha Libre. Mexican "wrestling" was just not super high on my list. However, after a few cocktails and a stroll through La Condesa, I was convinced to hop in an Uber to catch the 8:00pm fights.
Our taxi pulled up to complete pandemonium in the streets outside the stadium. The sidewalks were littered with local vendors selling everything from food to clothes to other souvenir items. It was absolute chaos. I scurried out through the swarm of ticket scalpers and up to the ticket window. Through about 6 inches of glass I yelled "Dos billetes por favor! Los asientos mejores que tienes!" (Two tickets please! The best seats you have!" The outside bustle and 6 inch thick window made it impossible for me to hear or know what I was even buying, but I grabbed the tickets and beelined to security. Each person had to go through a pat down and metal detector.
Once we actually got inside, it was absolutely hilarious. The wrestlers looked` like cartoon characters, decked out in spandex costumes and matching spandex masks. The crowd was insane – complete small children yelling obscenities in Spanish at the fighters. It was kind of amazing. Everyone drinks Victoria beer in a cup with a rim lined with a weird chili sugar concoction. I did not personally care for it but people love it!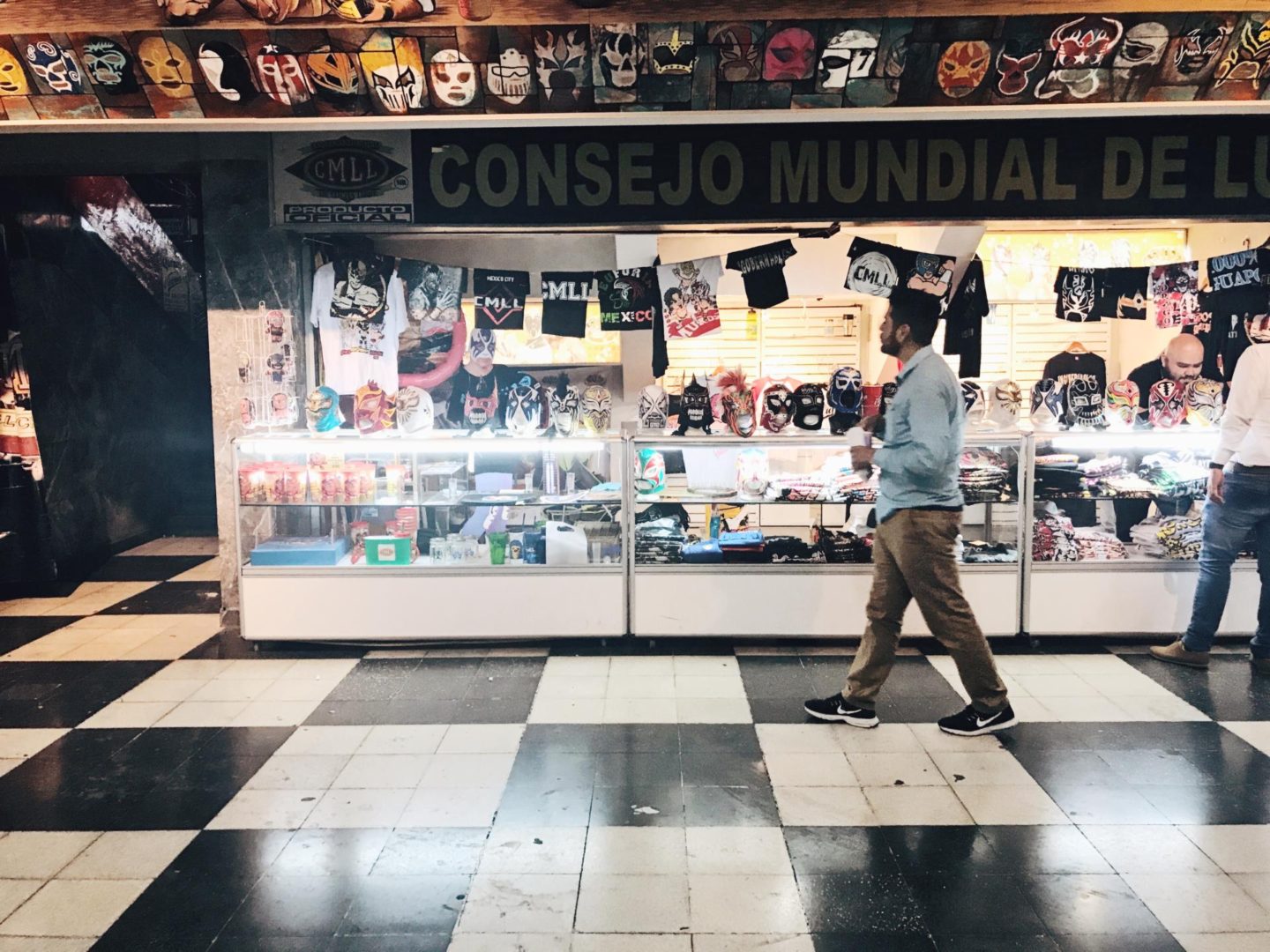 Where We Ate (and Drank)
Sooo full disclosure. We ended up getting horrible food poisoning/Montezuma's revenge/whatever you want to call it on this trip, so we only had two full days in Mexico City since our last day was spent entirely binge watching House of Cards because we could not leave our hotel room! I am blaming the water … not the crickets!
Anyway, besides the food tour we also ate at an amazing restaurant our very first night there – Dulce Patria.
Dulce Patria
Dulce Patria is located in Polanco and is just a short walk from the JW Marriott. Everything from the food to the decor is feminine and eclectic. We absolutely loved it. It was the perfect way to kick off our trip!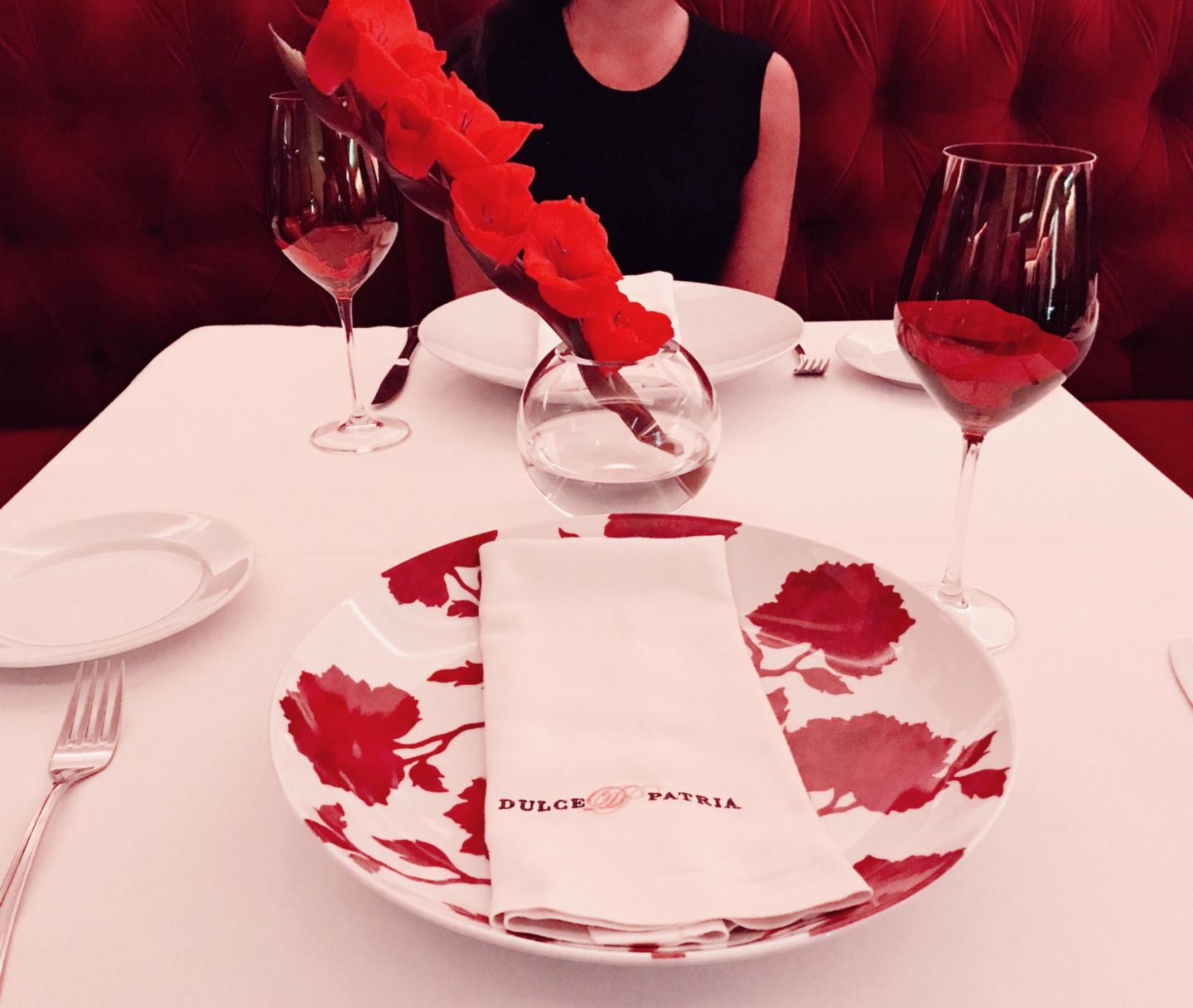 Licoreria Limontour
Licoreria Limontour is an trendy cocktail bar with light bites located in the Polanco neighborhood. When it's nice out, the restaurant is open air with seating spilling out into the sidewalks of Polanco. We popped in for a refreshing drink and some ahi tuna poke bites.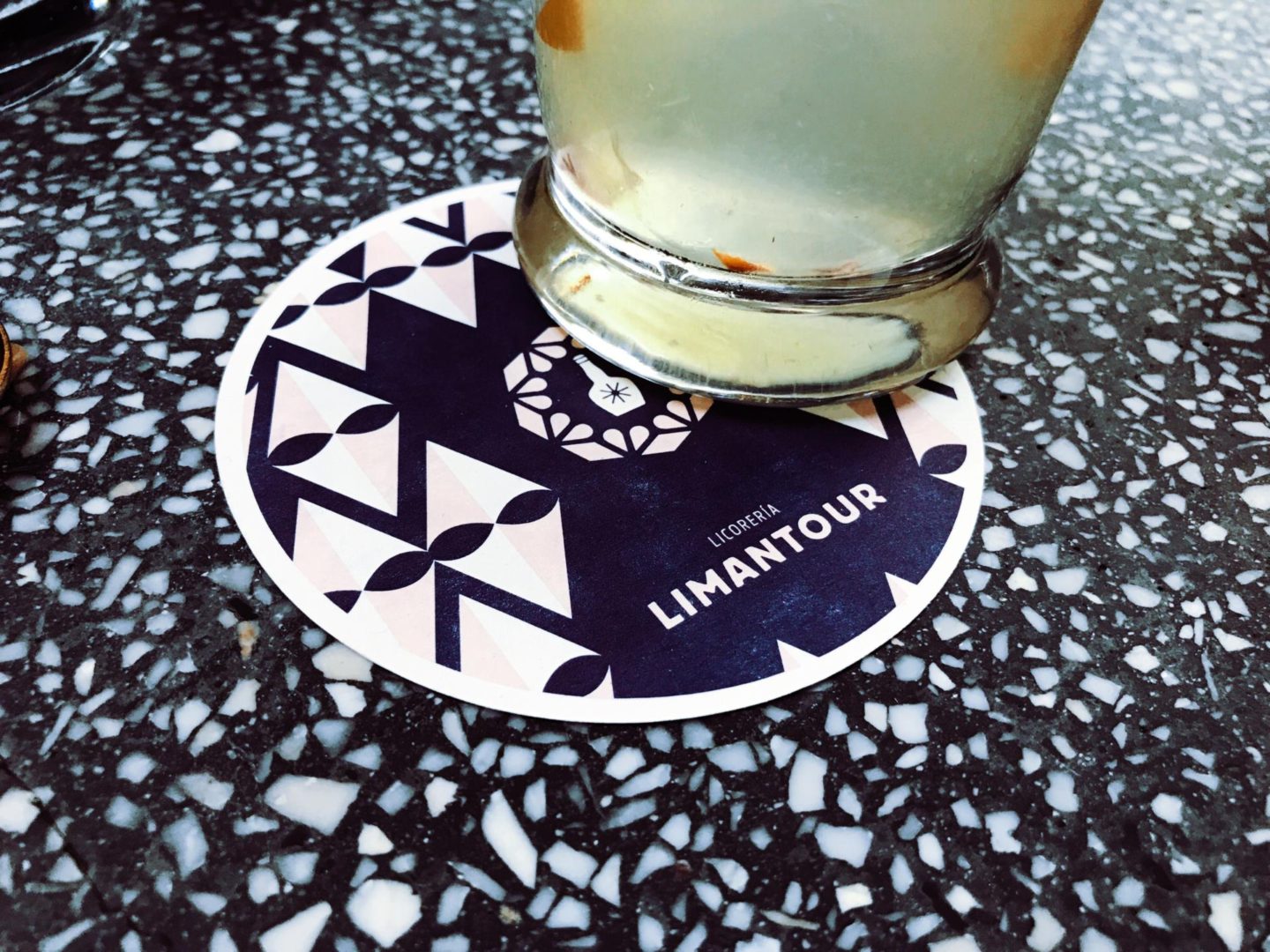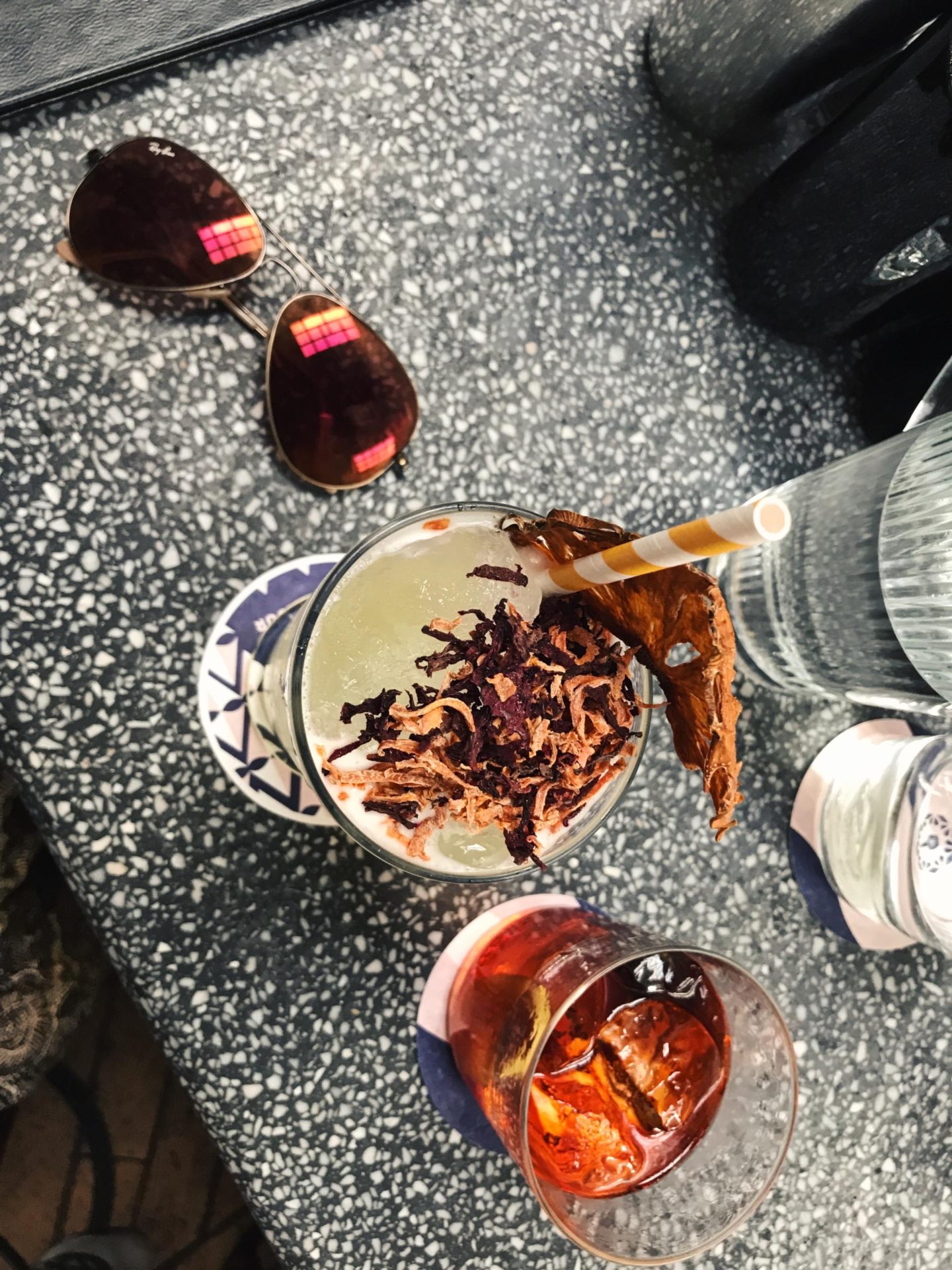 Restaurante Nicos
Located a bit off the beaten path, Nicos offers very authentic Mexico City cuisine – complete with mezcal cart 😉 Not my favorite meal, but I think we just went on an off day because locals and tourists alike love this place!
https://www.nicosmexico.mx/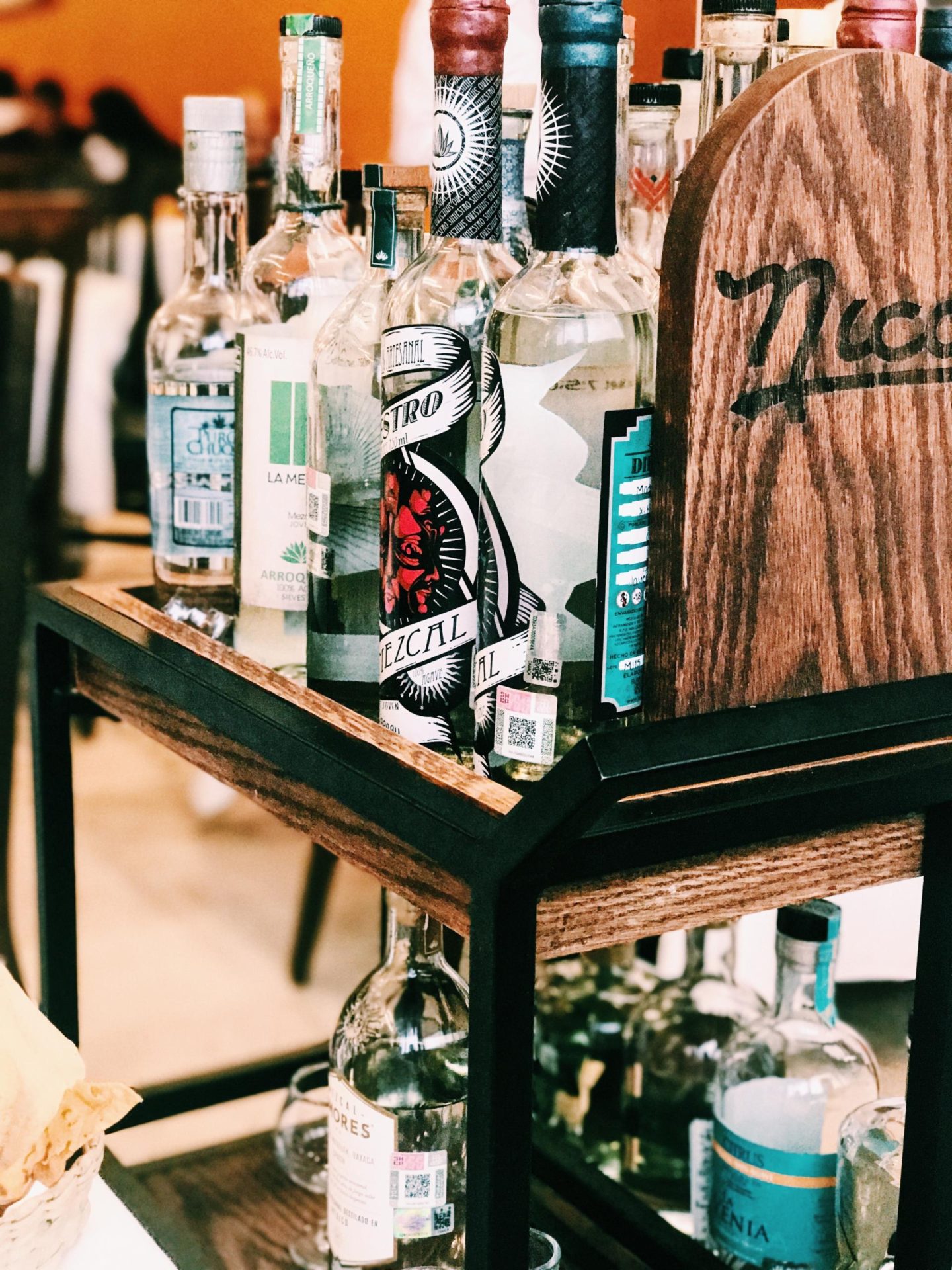 Guzina Oaxaca
We found this restaurant on Eater, named one of the 38 essential restaurants in Mexico City. It was super convenient for us because it was also located in Polanco and just a short walk from our hotel. The food, decor, and service was all great. Unfortunately I didn't take any pictures!
XO!
M